Whether you have a small closet, a walk-in closest, or an entire room that can be turned into a closet, there is something on this list for everyone to get organized!
1. Declutter
This part can get a little messy. Don't be afraid to pull EVERYTHING out of your closet to get a good idea of the space you want to optimize. Go through every piece of clothing, every pair of shoes, all your accessories, and whatever else has been hiding in your closet for years. Make a "keep" pile and a "get rid of" pile. If you are struggling with this first step, think about the items you haven't worn in the past six months to a year. This is a good way to determine what you NEED vs. what you don't.
2. Organize for Seasons
Now that you have eliminated the unnecessary items, it's time to brainstorm. According to the time of year, figure out which items you will use to create your outfits for the next few months. It's easier to choose an outfit when each article of clothing is properly grouped. For example, put your short-sleeve shirts on one side, with your jackets and sweaters on the other. If you do have enough space in your closet, you could skip this part without having to pack away items that you aren't wearing this season.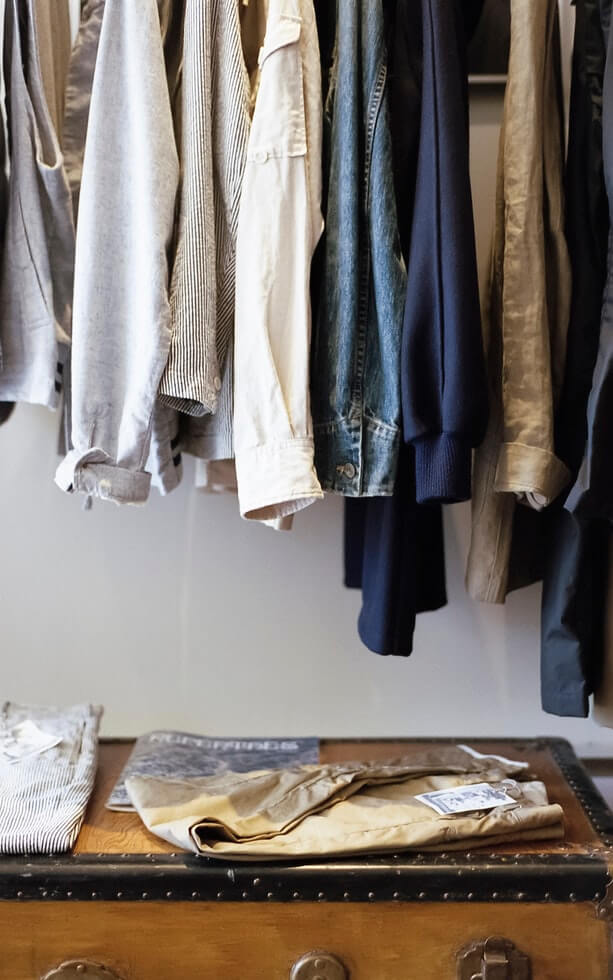 3. Organize for Strategy
Think about how you are getting ready every morning. Do you pick out your pants first or your accessories? Either way, this can tie into the placement of clothes and other items in your closet. Sometimes it's easy to throw all your pants on the top shelf (guilty of this), but realistically you are choosing a pair every day, so it's important to find a strategic spot in your closet for them.
4. Buy a Shoe Organizer
If you don't have a designated area for your shoes, there are many ways to create a neat and organized space. For a quick and easy fix, try out a boot organizer or shoe rack to keep your shoes in their best condition. For those that have space, install a shelf/display wall for a more permanent option.
5. Add a Bar
If your bedroom has high ceilings and you are blessed with a tall closet, this might be the perfect option for you. Adding another bar can easily DOUBLE the amount of rack space you have to maximize your closet!
6. Add Shelving
Examine your closet to see if there is more room for another shelf, or maybe even multiple shelves. It's amazing how much better you will feel when you aren't rummaging around your closet looking for that one pair of dress pants! Check out shelves on amazon that are super affordable and easy to install.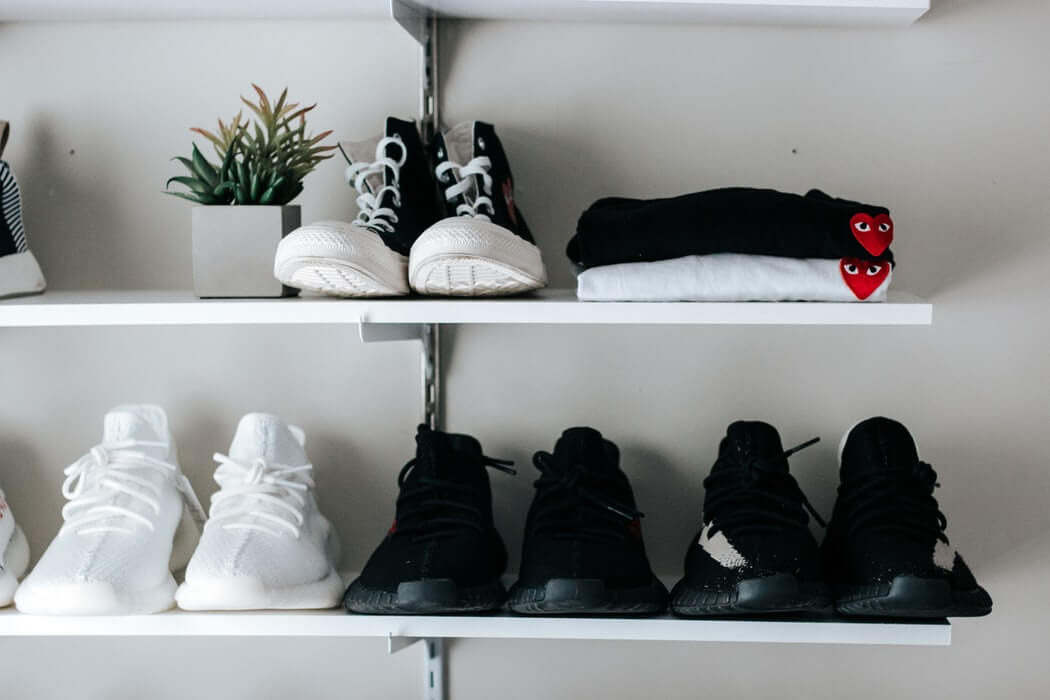 7. Use Storage Bins
Storage can be useful in any part of your house. If you want your closet to look less cluttered, storage bins will HIDE your stuff! This is a great option for small garments such as underwear, socks, bras, or even tank tops.
8. Buy Clothing Rack
If you have a small closet and can't quite figure out how you are going to maximize your space, invest in a clothing rack! Look for racks with bottom shelves so you can store a few pairs of shoes as well. Not only are racks a very cheap option to get organized, but they are also adorable! Styling your rack can be fun and can add character to any bedroom or living room. You can even plan a week of outfits to hang up to minimize the amount of time it takes to get ready in the morning!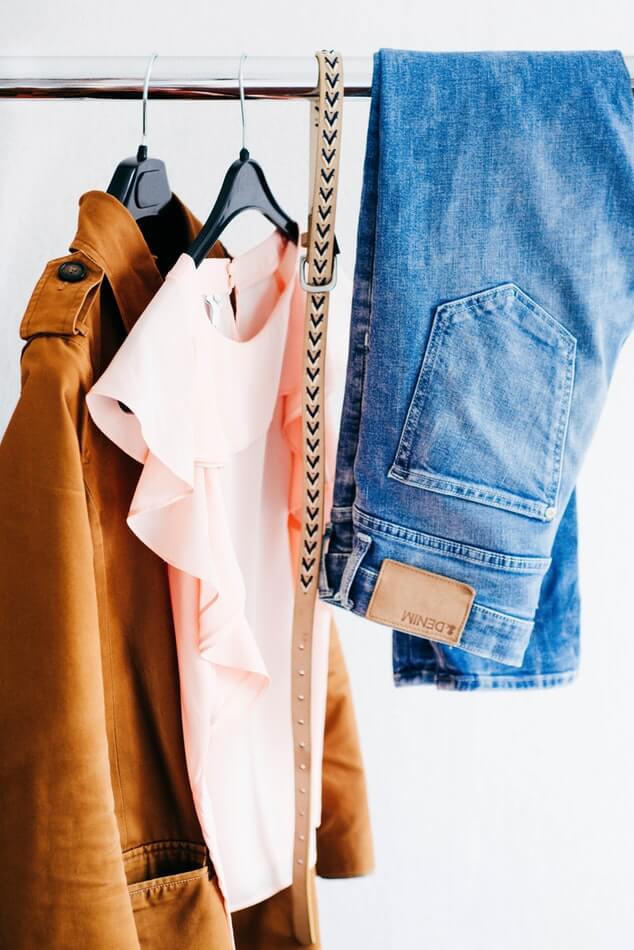 9. Create your Closet
For those that don't have a closet or are wanting to expand, create your OWN closet! This is an easy fix that many people might not think about. Set up a curtain rod and hang a curtain! Almost every retail store already does this for changing rooms, so who said you couldn't do it in your room? You can do anything behind your curtain such as shelves, a dresser, mirror, vanity, etc.! If you're looking for a new wow factor, this option could play a big role in your new interior design.
10. Add a Vanity
Use a vanity to store smaller items like your jewelry, suit pockets, cufflinks, or any other added pieces that pair with your outfits. Vanities come in all shapes and sizes and it's very possible to find one that doesn't take up a lot of space!
For more related info, check out:
Easy & Cheap Storage Ideas to Organize Your Pantry