10 Tips On Buying New Furniture
Whether you are moving, redecorating, or adding to your existing collection, buying furniture doesn't have to be stressful or expensive. Follow these tips to make it your experience exciting and affordable!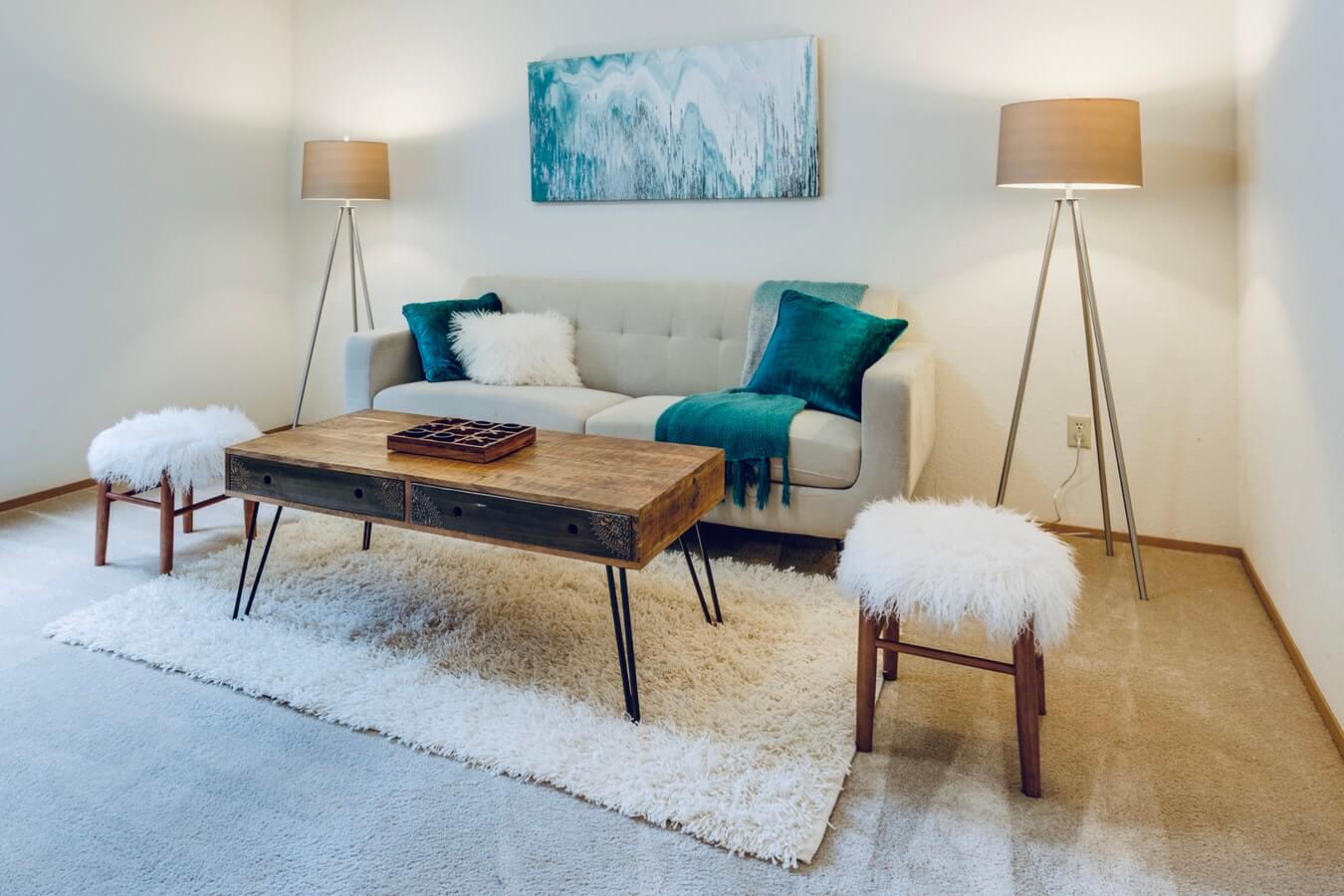 1. Sell your old furniture/budget for the new
When you're looking to purchase new furniture, set aside a total budget you are willing to spend. Make a list of what you are looking for and the estimated cost for each item. If you plan on holding on to furniture to pass down to family members or for other purposes, you can find an inexpensive storage unit to store your belongings for the time being. Whether your storing items from a bedroom, living room or your entire house, check out this storage calculator guide to see what size unit you will need!
2. Measure your room(s)
Buying furniture that's proportional to your space is important. It's amazing how a couch, table, chair, etc., can change the ambiance of a room by making it feel big or small. Consider all items that will be in your room to ensure nothing gets forgotten about. Having a cramped room can make your living space feel messy and will make it harder to clean.
3. Find a color scheme
You can look at websites like Pinterest for room inspiration and color schemes. You may have to base this off of the room color or décor you already have in your space. Let the items your keeping play a role for your inspiration.
4. Avoid certain colors
We all have different styles and tastes when it comes to what colors and shapes we like to see. Colors play a huge role in a room's atmosphere and how you want to feel when you're spending your time in it. For most, finding neutral tones for larger pieces will save you from buying a bright piece of furniture and then changing your mind about it a few months later. It's best to add pops of color in smaller items such as pillows, wall décor, or pictures.
5. Use a furniture planning app
If you're replacing a lot of your furniture and don't know what kind of style you're going for, try out a furniture planning app to help you envision your new space. Certain apps will allow you to take a picture of your space and add or delete items that you like.
6. Check online prices
Don't buy the first things you see. Shop around online to get an idea of what companies are in your price range. Some might even carry the same item that's priced cheaper than another store. Whether you shop around in retail stores or visit online websites, take your time to figure out your best options. Aside from a home or car, furniture is another expense that can be very pricy.
7. Visit sites that sell used furniture
If you're not finding furniture in your price range, check out local yard sales, Goodwill or visit online sites like Craigslist or Facebook for gently used furniture.
8. Buy at a good time of year
The best time to make purchases is around holidays. Most stores have huge blowout sales that offer major discounts on furniture. If you have a store in mind, look for upcoming clearance events for a chance to save big. Labor Day, Fourth of July, Black Friday, and season changes are very common times of the year for markdowns in retail.
9. Look for furniture sets
If you're setting up a room for scratch, buying a furniture set could be cheaper than buying separate pieces. It will also help avoid you from getting mix-match furniture that doesn't match. A furniture set might include all of your essential pieces in one package, for example, a dresser, mirror, and vanity. Find one on sale and you might be saving a lot of money!
10. Strategize furniture assembly
Be careful where you order your furniture from. For those who don't have time to put together pieces or aren't very "handy," you might want to buy pieces that are already assembled to avoid doing it yourself. Many online retailers give you the option to choose whether it's assembled upon arrival, but this is often more expensive. Going to a home goods store might be your best bet if you don't want to put it together!