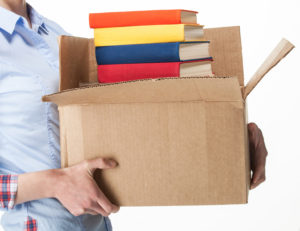 The back to school season is a time of transition for everyone in the family. It is important that your home is prepped and organized for the chaos of the school year ahead. STORExpress can help you stay on track this school year!
School Projects: Children's school projects and papers can quickly take over every table and desk in your home. Don't throw them away! You can avoid hurt feelings and losing great memories by storing them in a climate-controlled unit at STORExpress.
Sports Equipment: If your child is involved in after-school sports, their equipment can take up a lot of space in the hallway or basement. Placing off-season equipment and uniforms in storage will help keep your home clutter-free.
Summer Clothes: Overflowing closets and dresser drawers can make for a stressful morning. Storing off-season clothes can help prevent morning melt-downs, especially for elementary school kids who don't understand why they can't wear a tank top and shorts in January.
Dance Costumes: Dance costumes and accessories can overtake closets quickly, especially if your child takes different styles of dance lessons. You may be tempted to throw them away, but keeping them in self-storage will help preserve memories of your child's accomplishments and provide hours of dress-up fun for younger family members.
There are countless uses for self-storage during the fall. Call STORExpress today to reserve your unit and enjoy a peaceful, stress-free school year!