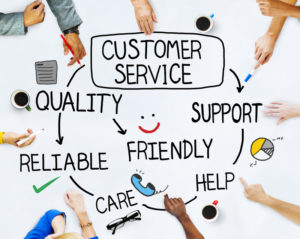 At STORExpress Self Storage, we strive to provide the best customer service there is. We would like you to meet our Site Managers who help to achieve this goal. With six self-storage facilities in Pittsburgh, PA we get to spread great service all over the city!
Here are some things our Site Managers had to say when we asked them about their roles:
"My name is C.J. and I've worked for STORExpress Self Storage for about a year now and my favorite thing about STORExpress is my co-workers. I've never worked with such a pleasant group of people."
"I started my job more than two years ago. I love my job because I work with an awesome group of compassionate, understanding people who give me a great opportunity to succeed. In the time I have worked here I have accepted my co-workers as extended family, whom I would do just about anything for. With the support of STORExpress, I have been able to provide storage, as well as excellent customer service to the communities we serve." -Stephanie
"I love the people I work with and for. It's nice to wake up in the morning and know that you enjoy your job. You get to meet a lot of nice customers every day." -Amy
Lori manages the largest facility in the company. She has great relationships with all of her customers and enjoys helping people with their storage needs.
Jen has enjoyed working in customer service for 10 years now and adapts easily to each of her customers wants and needs.
Stephanie, Forest Hills Site Manager Lori, Pittsburgh Site Manager Amy, Robinson Twp. Site Manager Jen, Etna Site Manager Theresa, Murrysville Site Manager C.J., New Kensington Site Manager