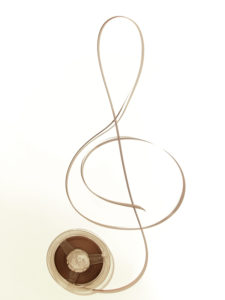 When you think of major music scenes, Pittsburgh probably doesn't come to mind. Seattle had grunge, punk exploded out of DC and SoCal, and New Orleans has jazz. Pittsburgh has…Donnie Iris?
Pittsburgh actually has a very rich musical legacy. From Doo-Wop to rock, Pittsburgh has produced many award-winning musicians and composers who have influenced generations of musicians.
Pittsburgh was the home to many Doo-Wop superstars such as The Marcels, the Del-Vikings, and The Skyliners.
In the first half of the 1900's, the Hill District was a jazz mecca and the musicians who came out of the nightclubs and big band ballrooms would go on to greatly influence jazz history. Notables include Billy Strayhorn, Art Blakely, Earl "Fatha" Hines and Maxine Sullivan.
Pittsburgh was the first city to broadcast live and recorded music over the radio, which helped to launch many musicians' careers.
The Grammy Hall of Fame includes 20 recordings written, produced or performed by Pittsburghers. Henry Mancini, Perry Como, Dean Martin and George Benson are a few who have been honored with this award. Lifetime Achievement Awards and Trustee Honorees have been bestowed upon Lena Horne, Bob Babbitt (Funk Brothers) and Alan Livingston.
Pittsburgh natives have also been a big influence on pop, industrial, punk and indie music. Some examples are Chris Frantz of the Talking Heads, Wiz Khalifa, Trent Reznor of NIN, Anti-Flag, Christina Aguilera, TV on the Radio's Tunde Adebimpe and Kyp Malone and Brian Young from The Posies.
Two of the greatest classical pianists of the 1900's hailed from Pittsburgh: Earl Wild and Byron Janis.
This list is only a taste of contributions Pittsburgh musicians have made to the world. There are many more people not listed here and many up-and-coming musicians who will undoubtedly leave a mark on the musical landscape in years to come.
If you are a musician and need a place to rehearse, check out STORExpress! We offer band rehearsal rooms at 4 convenient locations. Click here to reserve your space and watch a virtual tour of our Etna/Sharpsburg location.