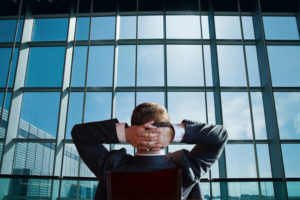 Being your own boss is one of the best ways to make extra money and take control of your life. Whether you want to start a side business that will generate extra income or you want to say "sayonara" to your soul-crushing job, there are many ways to start a business on the cheap.
Create. If you're artistic or good at following YouTube tutorials hone in on your talents for cash. You'd be surprised what customers will pay for if an item or service is good quality. You can sell your items in person at craft and art shows, or online at Etsy, Bonanza, and Ebay.
Buy and Sell. Buying and selling products can be the basis of building a business. It doesn't matter if you can only purchase items from yard sales and flea markets or you have enough money to buy, flip and sell houses, you will still make a profit by reselling them. You can even buy new and open an online retail store by using drop shipping services.
Ply Your Trade. If you have a trade, go into business for yourself on the side or full-time. You should already have the appropriate tools so that all you have to do is create a business plan that is tailored to your future goals. Finding a specific niche will help to morph a general business into a specialized company.
Offer Services. If you enjoy running errands, caregiving, planning events, teaching, photography, landscaping or even giving advice, create a business that is centered on that. Always remember the easiest way to create a successful small business is to offer services that you would do for free.
If you have an idea that you'd like to turn into a profitable business, go for it! The possibilities are endless!. You just need to have the passion and drive to make your goals come true.
If you're looking for affordable office space, check out STORExpress! Call 412-449-0123 to schedule your free consultation today!