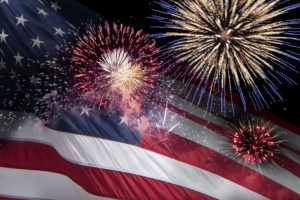 The Best Events for Fireworks and Fourth of July Celebrations!
6th Annual Beaver County BOOM! Fireworks Display
WHEN: July 2, 2016 at 9:45 p.m.
WHERE: Bridgewater Park
Center Township
WHEN: July 9-10, 2016 at 5 p.m. to 10 p.m., fireworks at 10 p.m. Sunday
WHERE: Fred Taddeo Municipal Park
Hopewell Township's Park Fest
WHEN: July 9, 2016 at 4-10 p.m.
WHERE: Hopewell Community Park
New Sewickley Township
WHEN: July 30, 2016 at dusk
WHERE: Green Valley Park
Midland
WHEN: July 2, 3, and 4, 2016
TIME: Fireworks start on July 4 at 10 p.m.
WHERE: Lincoln Park
DETAILS: Carnival all 3 days, Car Cruise Jul. 3 at 6 p.m., July 4 at 10 a.m.
Big Butler Fair
DATE: July 1 – 9
WEBSITE: BigButlerFair.com
MORE: Y108 Freedom Fest
Fireworks
WHEN: July 4th at Dusk
WHERE: Big Butler Fairgrounds
Cranberry Township
WHEN: July 7, 8, and 9, 2016
FIREWORKS: July 9 at 9:30 p.m.
WHERE: Community Park
Zelienople
Parade
WHEN: July 4, 2016 at 11 a.m.
WHERE: Main Street Zelienople
Fireworks
WHEN: July 4, 2016 at Dusk
WHERE: Zelienople Community Park
Monroeville Community Day
WHEN: July 4, 2016 at 9:00AM
WHERE: Monroeville Mall
Pittsburgh
Heinz Field Celebration
WHEN: July 4, 2016 at 2:00-10:00PM
DETAILS: Free Admission. Musical entertainment begins at 5:00 pm with Gabby Barrett, and then The Stickers at 6:30 pm. Craig Campbell headlines the event when he takes the stage at 8:10 pm, just before the fireworks begin.
Fort Pitt Museum
WHEN: July 4, 2016 at 10AM-5PM
DETAILS: Admission included with regular museum admission. Experience 18th-century military music and how it affected military life at Fort Pitt. The flag raising ceremony will begin at 11 a.m.
Flag Folding Ceremony
WHEN: July 4, 2016 at 12:00-12: 30 PM
WHERE: Senator John Heinz Regional History Center
Point State Park
12:30 p.m.: East End Kids
1:30 p.m.: Alumni Theater Company
2:30 p.m.: Stampede
4 p.m.: Gone South
5:30 p.m.: Reading of the Declaration of Independence
6:30 p.m.: Jimbo & the Soupbones
7 p.m.: Bon Journey (at Rivers Casino)
8 p.m. Gary Racan & Studio E Band: Warriors Rock
9:35 p.m.: Fireworks from Pyrotecnico, choreographed to music that will stream throughout Point State Park for all to enjoy the patriotic celebration.
Carnegie Science Center Fireworks
WHEN: July 4, 2016 at 6:00PM – 11:00PM
DETAILS: Visitors will be able to view "Lewis and Clark" in Rangos Omnimax Theater, see the live shows "High Voltage" and "Fire and Ice" and a patriotic laser show, "Spirit of America," featuring music by John Fogerty, Garth Brooks, and John Mellencamp.
Tickets are limited. Register at 412-237-3400 (then press 7) or www.CarnegieScienceCenter.org.