It's not always easy to keep your car looking clean and organized. Since we are always getting in our cars and tracking unwanted dirt, before you know it you have a messy car within a few days. It's even harder to maintain your car's cleanliness when you have a large family and kids that naturally make messes. Keeping up with these steps on a weekly basis can help you avoid the stress that comes later!
1. Declutter Your Car
This is the most obvious and most time-consuming step. First, remove all of the unnecessary clutter in your car. Not only should you clean out any trash in your car, but take out any clutter that has accumulated in your car. There is a fine line between wanting to be prepared for any situation (umbrellas, pens, papers, extra clothes, hand sanitizer) and using your car for extra storage! Only keep what you actually need to avoid accumulating more and more things you don't. Once you have removed all trash, use car wipes to clean the dashboard, steering wheel, armrests, and center console to get rid of any dirt or dust. If you have leather seats, you can also use wipes to remove crumbs and unwanted buildup in the creases.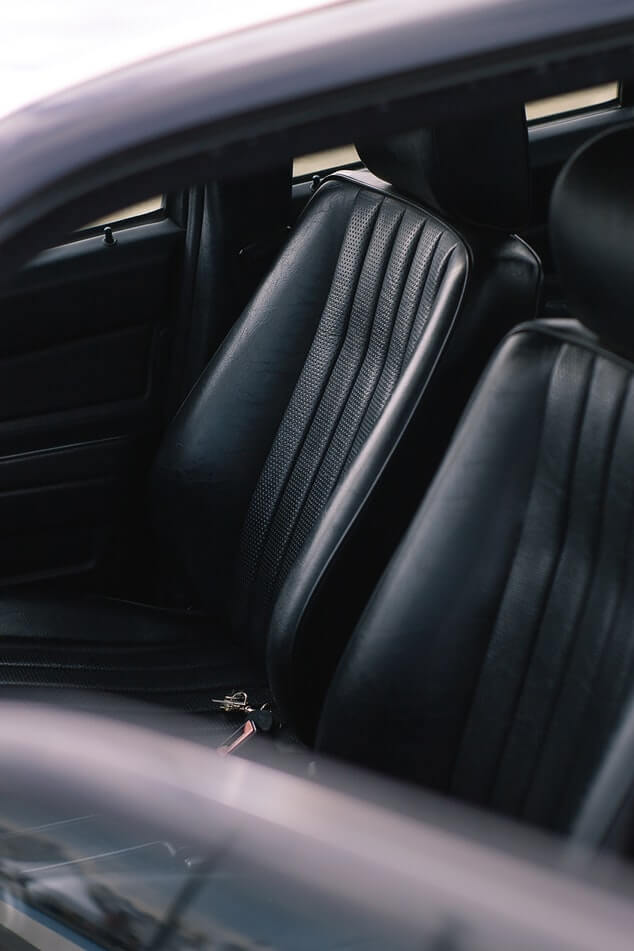 2. Organize Your Car Interior
When you are in the car, you want all of your belongings to be easily accessible.
Get a trash bag. A designated trash bag is cleaner than throwing your trash into cup holders and glove compartments.
Add utility to your visor. You can find many attachments to your mirror visor. For example, Amazon sells a tissue case that you can slide on!
Add utility to the back of your seats. You can also find many attachments that fit on the back of your seat. Especially for family cars, this can provide a compact way to store toys, snacks, and necessities in your car.
Take out the floorboards and vacuum them. For leftover dirt residue, rinse them off if possible and let dry. If your floor mats have any spills/stains that have caused an odor, sprinkle baking soda on them before vacuuming and let them sit for a few hours before cleaning. Use a microfiber towel to clean your windows. This type of towel will avoid streaking and is more durable in removing dirt than a typical rag or paper towel.
3. Organize Your Car Trunk
Add essentials to your trunk. Keep a change of clothes, plastic bags, a flashlight, and a first aid kit.
Add storage items. Things like a cooler or reusable shopping bags can make grocery shopping much easier.
4. Make a Scheduled Habit to Remove Trash
Choose a less-busy day of the week to routinely search through your car. This search should not take longer than 10 minutes. You should return items back to their place, throw away trash, and possibly vacuum the interior. You can also make a habit of taking whatever goes in the car with you whenever you get back. This is the easiest way to make sure your belongings don't pile up in the trunk of your car!
For related information, check out: