Looking for some fun indoor fun? While Easter egg hunts are clearly the main attraction of the day, we've compiled a list of other indoor activities that will be sure to bring a smile to everyone's face. The activities not only use items that may already exist in your home, but bring them to life as something new.
1. Craft Station
Pull out all the loose markers, crayons, colored paper, and pipe cleaners and organize them into a fun craft station for kids. Save common household goods such as toilet paper rolls and egg cartons and see what types of fun creations can be made.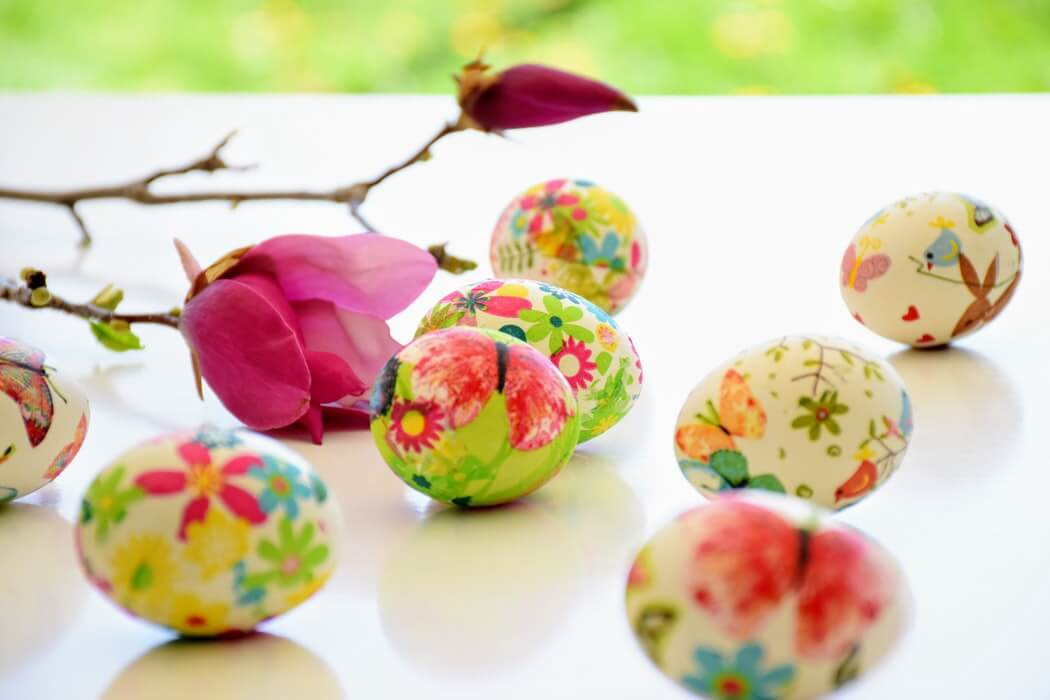 2. Egg Dying
Egg dying is the classic time-honored tradition for millions of families around the world. Each family has its tradition and method. We recommend mixing one teaspoon of vinegar within 20 drops of food coloring. Add the mixture to one cup of hot water to a heatproof bowl that is deep enough to allow you to completely submerge an egg. Create different styles and patterns using rubber bands, stickers, or a tie-dye method.
3. Chocolate Fondue
Eating candy can be made into a fun family activity with fondue. Melt leftover chocolate into a fondue pot and add in peanut butter or rice crispies for some added flair. Set aside marshmallows, strawberries, pineapple, or other various fruits to dip. This is also a great way to get kids to consume some fruit on this sugar-filled holiday!
4. Easter Gift Basket
During this time, those who may not get to see family or friends appreciate small gestures such as handwritten notes or gift baskets. If you have any woven baskets lying around the house, tie a ribbon at the top and fill with handmade crafts or candy. Include a small note and wrap with plastic or colorful cloth. Leave the basket at the front door for an added surprise.
5. Indoor Easter Egg Hunt
Rain or shine, hunting for Easter eggs indoor can account for hours of fun. For added suspense, stencil letters on to each egg that spell out words. Dye the eggs a different color per word. After all the eggs are collected, have the kids complete a "word scramble".
6. Jelly Bean Guessing Game
Fill an empty glass container with jelly beans. Have each member of the family guess how many candies there are. The winner takes all! For those who love candy, have everyone guess the flavors of each color.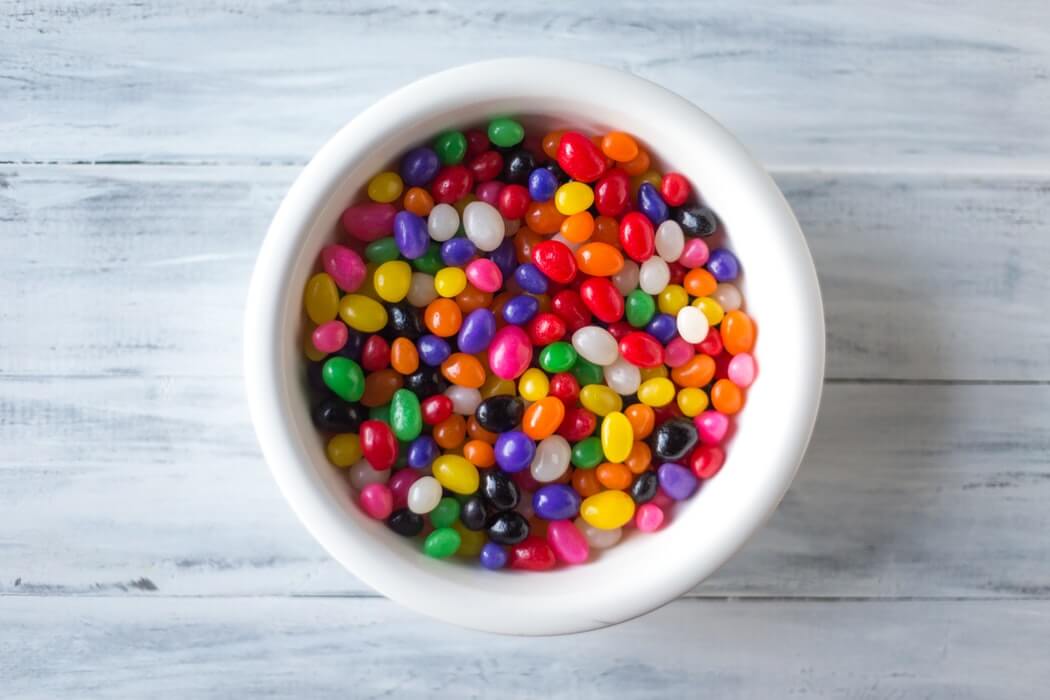 7. Make Easter Brunch
Get the whole family together in the kitchen for a brunch extravaganza! Whether you make scrambled eggs with bacon, french toast, or cinnamon buns, brunch can be as lavish or as simple as you like. Add fresh strawberries or whipped cream and sprinkles to make the meal even more memorable for young kids.