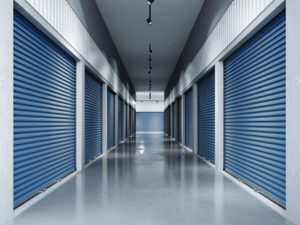 Going to a self-storage auction for the first time can be fun and exciting (not to mention, profitable!)
In order to make the most of your time at the auction, here are some tips to make things go smoothly.
DO dress appropriately. Wear comfortable clothes that you don't mind getting dirty and shoes that protect your feet.
DON'T bid on units you don't want. It's easy to get caught up in a bidding war, but winning a storage unit filled with items you have no use for is not smart.
DO bring a lock. When you place a winning bid on a unit, you will need to secure the unit with a lock. Bring your own from home, or purchase one from a STORExpress facility manager.
DO bring a big vehicle. Unless you are going to rent the unit you bought, you will need a way to transport the treasures you just won. Consider renting a truck for the day if you do not have a large truck or SUV.
DO know which items are worth buying. Research which items are selling on the resale market so when you do come across a treasure, you will be able to identify it.
DON'T expect to make a profit on every unit you buy. No matter how much you research the resale market and how careful you are, you won't always be able to make a profit on a unit.
DO bring the right tools. Use a flashlight to illuminate the dark corners of storage units during the viewing period. Protect yourself with a dust mask and gloves when you are cleaning out a unit.