Are you looking for cheap storage solutions to organize your kitchen pantry? Then look no further than the dollar store! The dollar store has everything you need to gain control over your messy pantry and its only $1! With the New Year just around the corner, many of us are looking for cheap ways to gain control over our clutter, especially in our kitchen pantries! Keep reading for the most inventive cheap storage solutions that we found across the internet using items that come from the dollar store.
Organize your spices
Are you tired of digging around in the spice cabinet only to have half of the items fall out? Then a DIY magnetic spice organizer might be the perfect storage solution for you. Using just a cookie sheet, magnetic containers, and a couple of labels, this easy-to-find spice jar storage solution was born! You can find the full details on how to make this at A Cultivated Nest.
Cupcake liners falling no more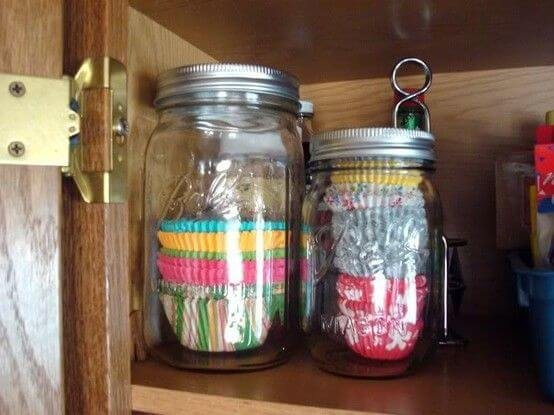 Cupcake liners are one of those items that you pick at the grocery store as a convenience more than a necessity. But after you use the first dozen, the package gets pitched and your cabinets are left random cupcake liners strung throughout. Why not grab a wide mouth mason jar the next time you are at the dollar store. Place the cupcake liners inside and place the lid on top, the liners stay clean and hold their shape for the next time that you are reaching them to make muffins.
Clearly define boundaries with square bins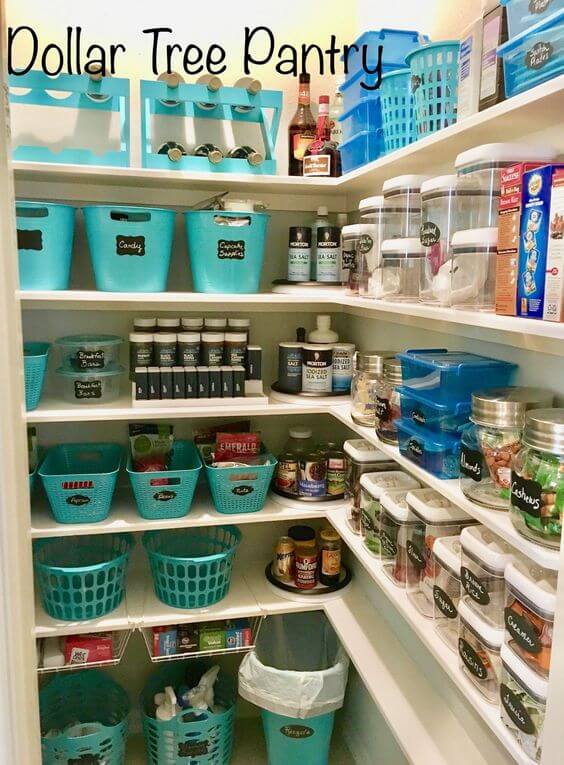 Using bins and containers to clearly define the space allows for everything to be clearly labeled, and the space to be defined and organized. Used the cheap storage baskets in the same color scheme to make it more appealing to the eye, and your space will stay organized for months to come!
Use pouring containers for snacks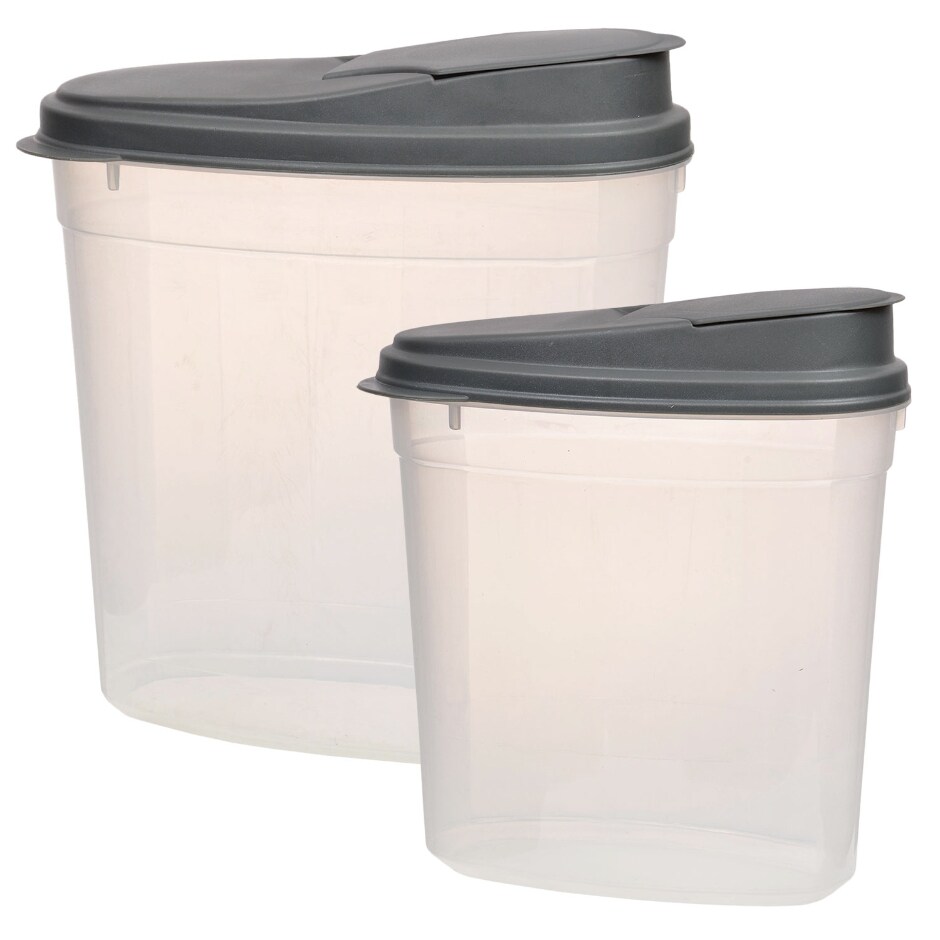 Minimize the clutter in your snack cabinet with clear containers that allow for food to be easily poured out and into a bowl. The great part with this storage option is that you don't have to label anything so you can wash them out and store the next snack that the kids fancy next. You can even purchase them online for in-store pick-up or delivery!
Fridge soda can containers not just for soda!
Soda can storage trays from the dollar store don't just have to be when the box breaks! As a matter of fact, think outside of the box altogether and use it for a tray to hold bags of trail mix or candy! Design on a dime has some great ideas on her YouTube video about Cabinet Makeover with using only products from the dollar store.
We hope that these easy and cheap storage solutions ideas from the dollar store help to motivate you to clean out your cabinets and get ready to head into the New Year feeling empowered. If you find that you might want to declutter other areas of your home you can check out any one of our facilities located throughout Pittsburgh!