Eight Tips for Proper Wine Storage
How much wine do you currently own? If it's more than a couple of bottles, being knowledgable of proper storage can prolong the life of your wine. It's important to know that the majority of wine is not made to be aged or cellared. Bottles that sells for anywhere around $20 will likely spoil after several years. However, fine wine is known to last for a significant amount of time and often tastes better after the aging process.
Follow our tips below to find out how you can store your favorite wine.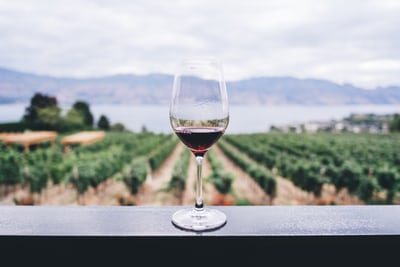 1. Evaluate Your Wine
The first step to storing your wine will require you to evaluate each bottle. Sort through the bottles and separate fine wine from the less expensive. Next, calculate how long you anticipate storing the wine.
2. Locate Proper Storage
For bottles that you would like to hold onto for a considerable amount of time, consider local storage units that offer climate-controlled rooms. These rooms are specifically designed for wine as they are free of sunlight that can damage the aging process. One benefit you may look for in storage facilities is providing a free moving truck with a storage rental. This enables your wine to be safely transported within pallets to prevent breaking or damage.
3. Consistent Humidity and Temperature
One crucial tip to remember is that your wine must be stored at the proper temperature and humidity. The best temperature to aim for is 55 degrees, however, any temperature within the range of 45 and 65 degrees will do. The humidity level of your wine should remain around 70 percent, which will prevent corks from drying out.
4. Store Wine on its Side
It may seem more practical to keep wine on its natural upright position, however, this can lead to a dried-out cork. Allowing wine to store on its side will prevent oxygen exposure and spoiling.
5. Expiration Dates
Although there may not always be an expiration date, often times wine that is not created for aging should be consumed within a relatively short period of time. As a frame of reference, most red wines can only spend up to three years in storage, while most whites should only be stored for a maximum of one of two days.
6. Avoid Strong Odors
Foods or contaminates with strong odors should be kept far from wine whether in the kitchen or in storage units. Foods such as garlic or onions, as wells as contaminates such as paint or cleaning products, should be stored far away for best results.
7. Keep Wine out of the Fridge
As a short term option, wine can be kept in the fridge if consumed within a few days. However, for long term use, vibrations from the fridge or any other types of machinery can cause damage over time. The aging process of wine relies on its chemical structure and sediment at the bottom.
8. Refrain from Constant Movement
Similar to fridge vibrations, moving and relocating wine too often will disturb the natural aging process. Transporting bottles from one location to another, or stacking wine on top of each other can causing shifting.
In summary, the art of proper wine storage requires attention to detail and research. Finding storage units close to home is ideal for high-end wine. Storexpress offers wine storage with 24-hour access and insulated, climate-controlled rooms to meet any collectors or restaurant owner's needs.