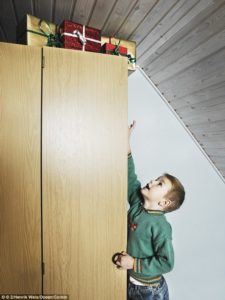 Have you ever had a moment when you walked into your home around the holidays and your kids are being just a little too "good", and your parental Spidey sense starts to tingle knowing that they have been into your secret hiding spot where all the presents are being stored? Or maybe your significant other doesn't do "surprises?" Hiding these gifts isn't just because you want to keep them a secret so that your loved one will be surprised, it's so you can keep the joy of the holidays alive in your heart too. Seriously, is there anything better than a surprised face when your child opens a gift that you have been telling them that it wasn't even option for you to find, but you did because you're SUPER MOM, and they are just "happy?" Not the reaction that you were hoping for, right? It's like the joy is sucked out of the room and you're completely deflated!
Well, we have the perfect solution to a problem that Moms and Dads have faced for years?
ELF storage!
Elf Storage is a personal hiding place away from home. Renting a 5×5 or a 5×10 unit for all your online orders to hang out in until you can sneak them safely in the house is an excellent idea!
You can have packages delivered straight to the stores upon renting a unit and keep them there to wrap on small business Saturday, or anytime while the office is open until December 24th at 2pm for all those last-minute shoppers. We have video surveillance to keep a close eye on your unit and other security features so that only who you want to come in is getting in, no one else will be peeking! We have a variety of unit types including climate/temperature controlled depending on what gifts you are storing.
Self-storage might be just the thing you didn't know you needed!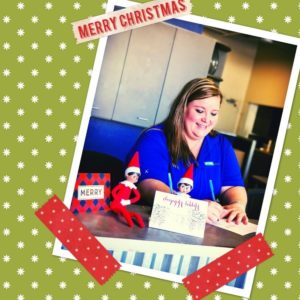 AND we have a surprise that will make your love of this holiday hiding place even better…
When you rent a 5×5 or 5×10 unit between now and 12/1/20 you will be entered to win one of two Elf on the Shelf dolls. Rodgers and Flurry is what we have named them while they temporally stay with us and taking are over our social media channels. If you haven't already please check out our Instagram, Facebook, or Twitter; or follow their adventures for fun Elf on the Shelf ideas at #adventuresofrodgersandflurry
Lastly, to make your holidays completely seamless, our stores are participating in a small business Saturday event as a way to thank our customers, old and new, for their support of our growing business. On November 24th all 9 locations conference rooms will be turned into wrapping stations and will stay wrapping stations until December 24th. We welcome all customers to use this space to wrap their gifts and FINALLY keep them a surprise once and for all! Paper and bows will be provided at no cost!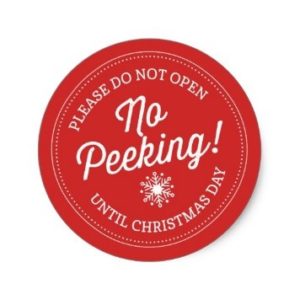 And as always we thank you for the support you've offered to us throughout the years and ask that you please continue to support other small businesses too!