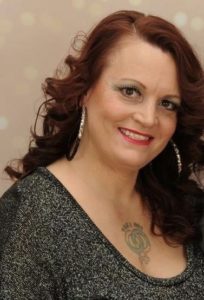 Rahna Underwood was born in Pittsburgh and raised in Butler where she attended Butler High School.
After graduating from Butler Community College with a degree in Business Management, Rahna spent the next 25 years managing various restaurants and retail stores. Burnt out and wanting to spend more time with her family, Rahna decided to take a break from retail and spent the summer driving for Lyft while she contemplated her next career move.
One day, Rahna saw a help wanted ad on Craigslist for an assistant property manager position at STORExpress. As a Lyft driver, Rahna drove past the STORExpress Forest Hills location every day. She had often thought about working at STORExpress because it was so close to her home. Sensing an opportunity, she applied for the position and to her surprise, was hired.
Rahna is very family oriented and working at STORExpress has given her the work-life balance she needs. She loves being able to spend time with her four children, three stepchildren, and her grandchild.
Of her time here at STORExpress, Rahna says: "Though I've only been at STORExpress for 6 months, I feel that there is room to grow and places to go in this company. I am ok with starting at the bottom and working my way up, even at my age and experience level. Change is good."