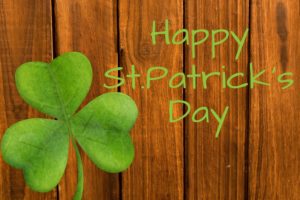 Looking for a little St. Patrick's Day trivia to discuss over beer, corned beef, and cabbage?
Regardless of your heritage, everyone is Irish today. So get your green on, bust out your brogue, dig into some corned beef and cabbage and impress your friends and family with some fun St. Patrick's Day trivia!
Patrick's real name was Maewyn Succat.

The national symbol of Ireland is the harp – not the shamrock.

In Ireland, pubs were closed on St. Patrick's Day from 1903 to 1970.

The first St. Patrick's Day celebration in America took place in 1737.

33 million U.S. residents claim Irish ancestry. This is seven times Ireland's total population.

Approximately 13 million pints of Guinness will be consumed worldwide on St. Patrick's Day.

There are 10,000 three-leaf clovers for every 4-leaf clover.