Around the world, many professionals have found themselves in a new position of having to work remotely full-time. No matter what profession you hold, you can easily set up the perfect space that allows you to remain focused and on task. Below are some recommendations on how to create a home office for your personal needs.


List necessary items
Map out your workday and take into account the
numerous printers, programs, or space that is needed to complete your job. If you are an artist or architect, you may need table space to allow you to spread out and sketch. Consider additional equipment such as a printer, dual monitors, or high-speed WiFi that will seamlessly allow you to complete tasks.


Designate a space
One thing is for certain to obtain normality while working from home, you need a quiet, secluded space to accomplish your tasks. Whether you have a spare bedroom or even a cozy nook within a living room, you need to be able to set your items in a particular location and keep them there. This will help you mentally designate this space with your work and separate it from home life.

Find the right tools
Depending on what your company offers, you may need to utilize some of your own items to stay organized. If you have a desk that includes file cabinets, or simply an old bookshelf, use file folders with tabs to mark and label important documents. If you do not have the basic items such as a desk or file cabinet, consider purchasing one second-hand through garage sales, or seek out a new one from stores such as
IKEA
.


Consider the ergonomic approach
If you are unfamiliar with what ergonomic is, think efficiency, and comfort in a working environment. Place items you use consistently within arms reach. Find a chair with proper back support, and purchase a keyboard that allows for proper wrist support when typing. All of these measures will not only make you more efficient during your day to day tasks but also will save you discomfort in the long run.

Bring in the plants
Plants not only add a bit of color to the room but may also improve the air quality. Look into a spider, or snake plants that are known to be easily cared for and adapt to indoor spaces. If you would like a more alternative route, purchase flowers from a local nursery, or bamboo plants.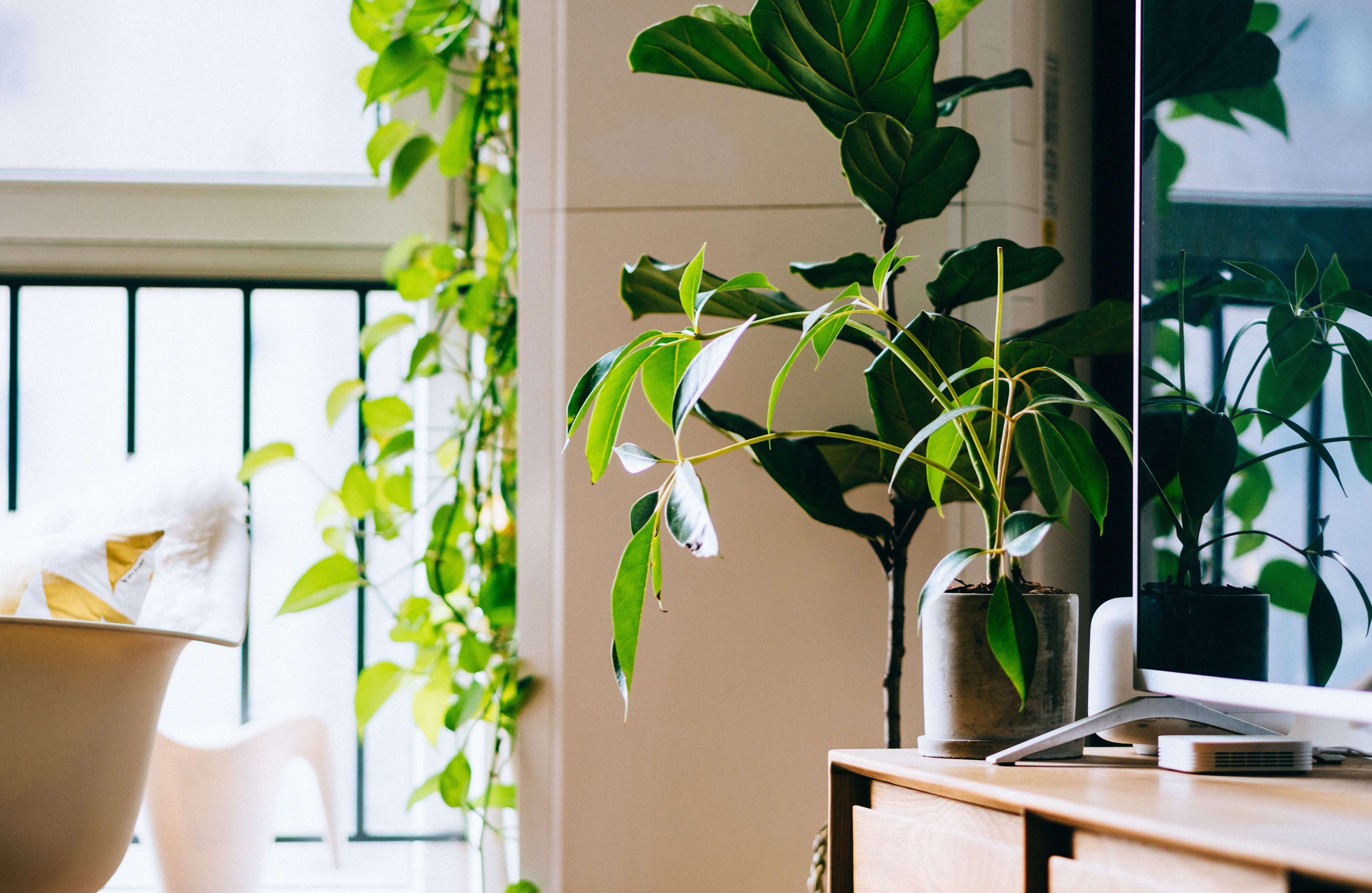 Stay organized
No matter what your position entails, you need to keep your environment clean and organized to help you easily locate documents and process them. Simple items such as a stapler, paper clips, tape, and pens are some of the most commonly used items that should be kept at the head of every desk.


Brighten up your space
Lighting is a crucial detail for keeping your eyes in good health. Lighting that is too bright on screens and monitors will strain your eyes and overtime cause issues with your sights. Keep your brightness on your screen to a level that your eyes feel comfortable. Keep your desk in a well-lit place near a lamp or window. Natural light is always best and improves your mood.


Now that you have a clean and organized space for working at home, you are ready to concur your work week! Need to clear some space in your home? Look into affordable
self-storage
options near your home to store valuables.