How to Keep a Clean Home
Let's face it, not many people enjoy cleaning their house (for the most part), and balancing time in between our busy work schedules makes it challenging to keep our house clean regularly. To avoid spending hours upon end cleaning up on the weekend or after a long workday, follow these easy steps to keep each of your rooms clean so you're only spending a fraction of the time tidying up! We'll break it down room by room, to ensure nothing gets forgotten!
Bedroom & Living room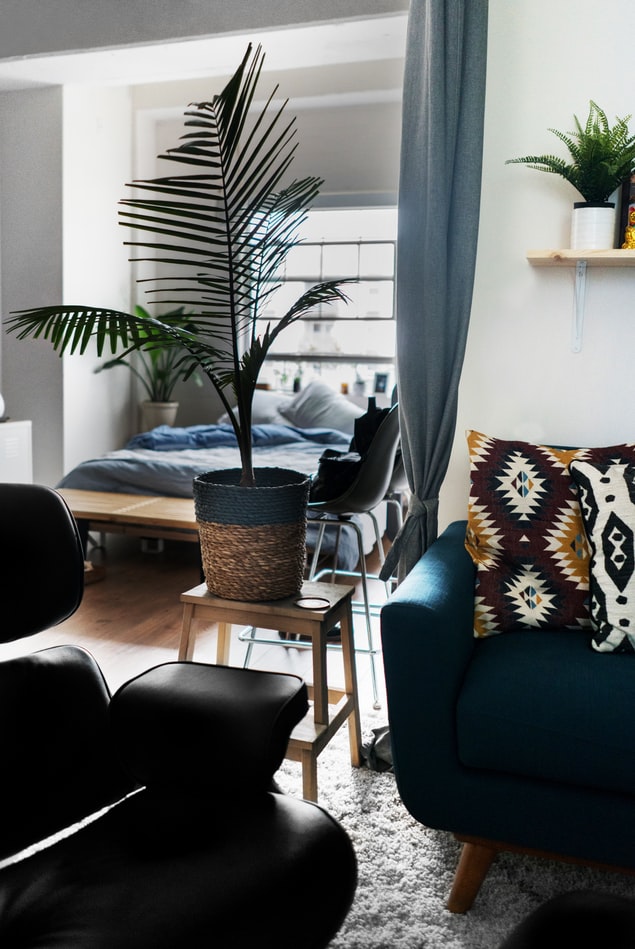 Daily: If you don't already do so, start by making your bed every morning. It will become easier to keep up with other messes in the room since you are already focusing on straightening up before even starting your day. After your bed is made, throw away any trash that may be on your nightstands, dresser, etc. Put away any kid toys, pet toys, work out equipment, clothes, cups, plates, or any other items that may be lying around. Continue the process with your clothes (clean or dirty) that you might have brought out to try on or need to be washed. Don't go a single day with clothes laying around...we all know the pile will get bigger and bigger!
Weekly: Take a few minutes to dust off your window sills, blinds, ceiling fans, and other surfaces. Do this before cleaning the floor to ensure you sweep up the dirt and dust brushed off from these surfaces. If you have hardwood floors, sweeping once a week will probably do the trick but for those of you with pets, you probably will have to do this more repeatedly. Get a mop that's portable and easy to use so that you can run it over your floor in no time. If your room has carpet floors make sure to vacuum at least once a week as well. Also, don't let your laundry hamper get over-filled with items because you will end up procrastinating once laundry seems too time-consuming! Doing a load of laundry at least once a week for each person in the household will ensure the dirty clothes pile doesn't spiral out of control. Last but not least, it's important to clean any sheets, blankets, comforters, and pillowcases frequently to keep your room fresh and cozy.
Bathroom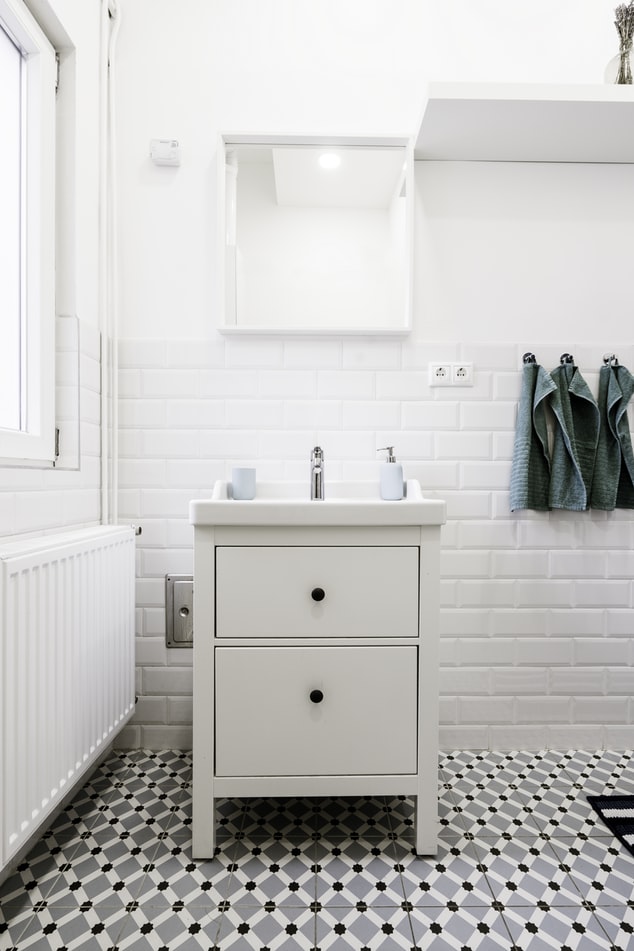 Daily: Put all dirty clothes in the laundry hamper so they aren't laying around on the floor or shelves. Use a toilet brush to clean the inside of your toilet to avoid that unwanted residue that we often see. After brushing your teeth, take a piece of toilet paper to wipe away toothpaste residue from the sink or mirror. These daily tasks will make you realize how achievable it is to keep a clean bathroom!
Weekly: Spray down the toilet, shower, and sink with a cleaning product to disinfect. Wipe away any scum buildup from the week to make sure bacteria isn't growing and all of your surfaces are spotless! Dust your baseboards window sills to avoid cobwebs and dust accumulation. Wipe your shower head and sink head to avoid mildew from forming, then you can sweep/mop the floor and you're done! This process shouldn't take you any longer than 15 minutes if you're keeping up with it weekly!
Kitchen
Daily: Whether you work remotely, are a stay at home mom, or have to go to work every morning, this task should never change! For every snack/meal you get from the kitchen put away the dishes you used immediately. If you get into the habit of preparing, cooking, eating, and then cleaning your dishes afterward, your workload will always feel quick and easy. If you have numerous family members or roommates, make sure they are following this same system to avoid cleaning a pile of dishes in the sink at the end of each day. This is essential for those without a dishwasher since handwashing items takes a lot more time. After this, wipe down all counters after every meal so that you will always have a clean surface to cook on next time you're in the kitchen. Put away all open food items and straighten up your counters, island, and dining room table before leaving the space.
Weekly: If you meal prep or save leftovers, you probably have numerous storage containers in your refrigerator with food. Empty these every week so you don't make the mistake of eating expired food and also avoid growing mildew in your containers! Wipe down your microwave, stovetop, oven, and refrigerator from any food residue that acquired over the week. Take a moment to sweep and mop the floors to get all of the crumbs and dirt that landed on the floor from cleaning, and then you can move on to the next area in your home!
Garage/Basement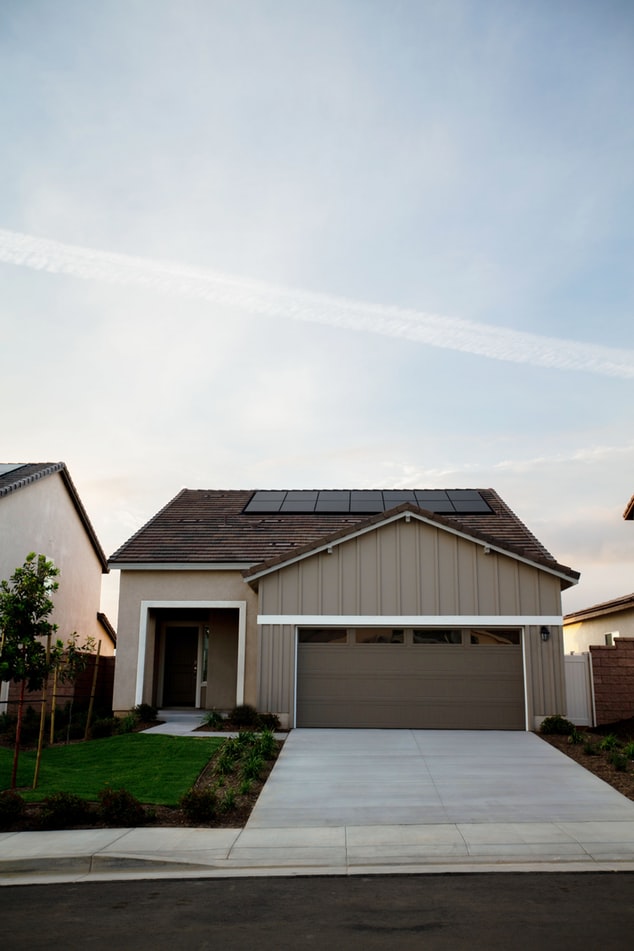 Daily: Sometimes our garages and basements can get out filled with clutter, tools, and other belongings we aren't using on a typical day. These areas often get secluded from the rest of the house and end up becoming very dirty and chaotic. If this part of your house isn't organized, take the time to go through your belongings before this step is completed. Throw away, give away, or sell the items you no longer use/need to be able to clean these spaces daily. Afterward, keep these areas tidy by following the strategies listed above!
Weekly: Since these areas are usually unfinished and dimly lightened, cobwebs, dirt, and dust appear quicker than they would in other rooms of your house. This is why it's crucial to keep your garage and basement on the list for weekly cleaning to make sure the dirt doesn't get out of hand. To do this, sweeping the area and cleaning cobwebs should be completed at least once a week. If you park your car in the garage, always be sure to check for oil leaks on your floor and mop these areas before stains are permanently created.
Lastly, don't sweat the small stuff. No one's home is perfect ALL of the time…and sometimes other priorities can get in the way of our daily cleaning duties. Developing a routine will help limit these times and will keep your house clean daily. The key is to do a little each day so that you're not stuck cleaning for hours at night or on your days off!