Moving can be one of the most stressful parts of a person's life. Personal Items, heavy furniture, and family heirlooms are all packed and loaded into a truck. However, oftentimes moving larger and oddly shaped items can be difficult, especially into a smaller sized truck. Below are some expert tips on how to pack to make sure space and time are utilized.
1. Take Inventory
The first step is to take inventory of everything that needs to be moved. How many mattresses, beds, sofas etc. This first step will also allow you to see what you would like moved, donated, or thrown out. Finding out what needs to be moved will help you determine what size truck you need. While you may think a small truck will help you save money, in the end, if you need to take multiple trips during the move, you are better off taking a larger size. Check with your moving or storage professional on truck sizing.
2. Prepare Packing Supplies
When moving, the little details can often make the largest impact. One of these little details is the packing supplies. Boxes, plastic wrap, tape, labels, a dolly, furniture pads, etc can make all the difference if they are on hand when needed.
3. Disassemble Furniture
Trucks may look large enough when they are empty, however, once large furniture items are placed in, space can be filled too quickly. Taking apart the bed, tables, or even large chairs, can often help when packing up a truck. However, you may not need to completely take some items apart. Simply removing legs off of a table or taking sideboards off of a bed will already conserve space when needed.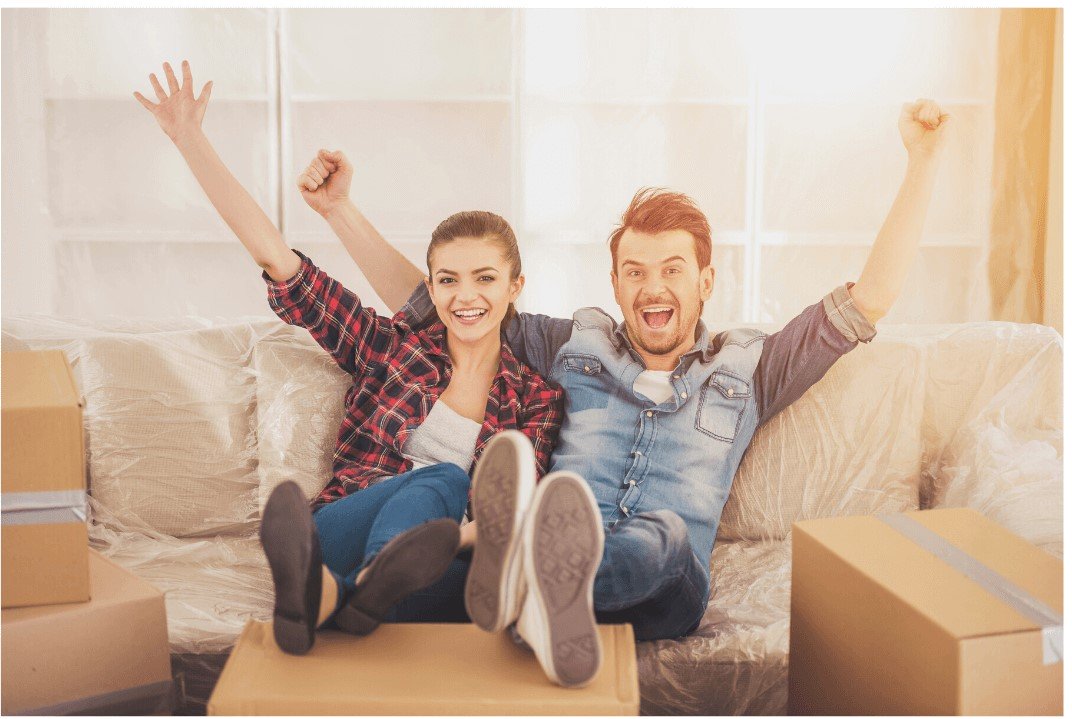 4. Load Largest and Heaviest Items First
Time to start packing everything in! Rule of thumb for packing any truck is to start with the larger items first. Mattresses, tables, bedframes, and large appliances should be added first, leaving smaller spaces for boxes and oddly shaped items. Also, be sure to place the heaviest items in the front of the truck, closest to where the driver sits.
5. Place Items in an Upright Position
Consider the height of a truck when loading items in. Many movers see the importance of the length of the truck, but forget to consider the height. Couches, headboards, and long tables should be wrapped carefully in blankets or plastic, then placed in the upright position. Be sure to provide extra padding and protection around these pieces as you want to avoid shifting in any way.
6. Distribute Weight Evenly
Many first time movers have never driven a truck, let alone a truck filled with valuables. Because of this, we always want to note that weight in the back of the truck must be distributed evenly. Not only will it make life easier when unloading, but it also will make driving the truck.
7. Load Lightest Items Last
Tired yet? Now that all of the heavy, bulky furniture is moved in the truck, it's time to consider the smaller items. Pictures, small appliances, lamps, etc. should be properly wrapped and protected before loading. Valuables such as jewelry, important documents, or personal items should be labeled and placed on top of furniture. If they are placed on the ground or near larger items they may get crushed.
8. Use Moving Straps
As you pack your belongings, you will want to make sure that all items are not only wrapped but also strapped down. This will prevent items from shifting while in transit to your new location. Strap the heavy items first, the strap the medium-sized items in place over the heavy ones, and so on. Moving boxes will need to be strapped down as well, especially if they are stacked or placed on top of other items.
Whether moving across the country or down the street, packing a truck correctly can save time and space. When reviewing truck or storage options, consider storage facilities that allow for a free truck rental with move-in.
For more information, visit: