Following the proper steps to prepare your RV for storage is essential to keeping your motorhome in its best condition! As you spend hours traveling on the road using your RV as a portable home, the vehicle will require a lot of care and a few easy steps to follow before storing it for the winter. Whether you chose to use outdoor RV storage or indoor RV storage, check out this list to prepare your vehicle for both short and long term parking.
Step 1. Wash the Exterior
Thoroughly wash the exterior of your RV to get any dirt, salt, bugs, etc. off before storing. If you avoid this step, the exterior of the RV including the paint, wheels, and underneath of the vehicle could show major signs of deterioration in a short amount of time. Check out these RV cleaning materials to purchase if you don't have some already!
Step 2. Clean the Interior
Deep clean your furniture, flooring, cabinets, kitchen/cooking area to remove all crumbs and trash that could attract rodents or bugs. If you are storing your RV outdoors, make sure you close all curtains or cover your seating areas to ensure your upholstered items don't fade due to sunlight exposure.

Step 3. Seal Entrances
Seal off any entrance to your RV including pipes, vents, or windows. Sometimes small animals end up crawling in these tight spots and cause lots of damage to the inner workings of your vehicle. After doing, place some kind of pet deterrent near these areas for extra precaution.


Step 4. Remove Battery
If you are using outdoor RV storage, take out the battery and keep it in a temperature controlled area. If not, your battery will die and could get damaged from hot and cold temperatures. If you are storing your RV in a climate controlled indoor facility, you can leave your battery in the RV and keep it on trickle charge. Either way, charging the battery frequently (every few months) is important to keep its lifespan.
Step 5. Add Fuel Stabilizer & Antifreeze
Adding a fuel stabilizer helps the longevity of your fuel tank. Run your engine after adding the fuel stabilizer so it can circulate through. If your RV will be outside during cold temperatures, add antifreeze to your pipes to prevent freezing.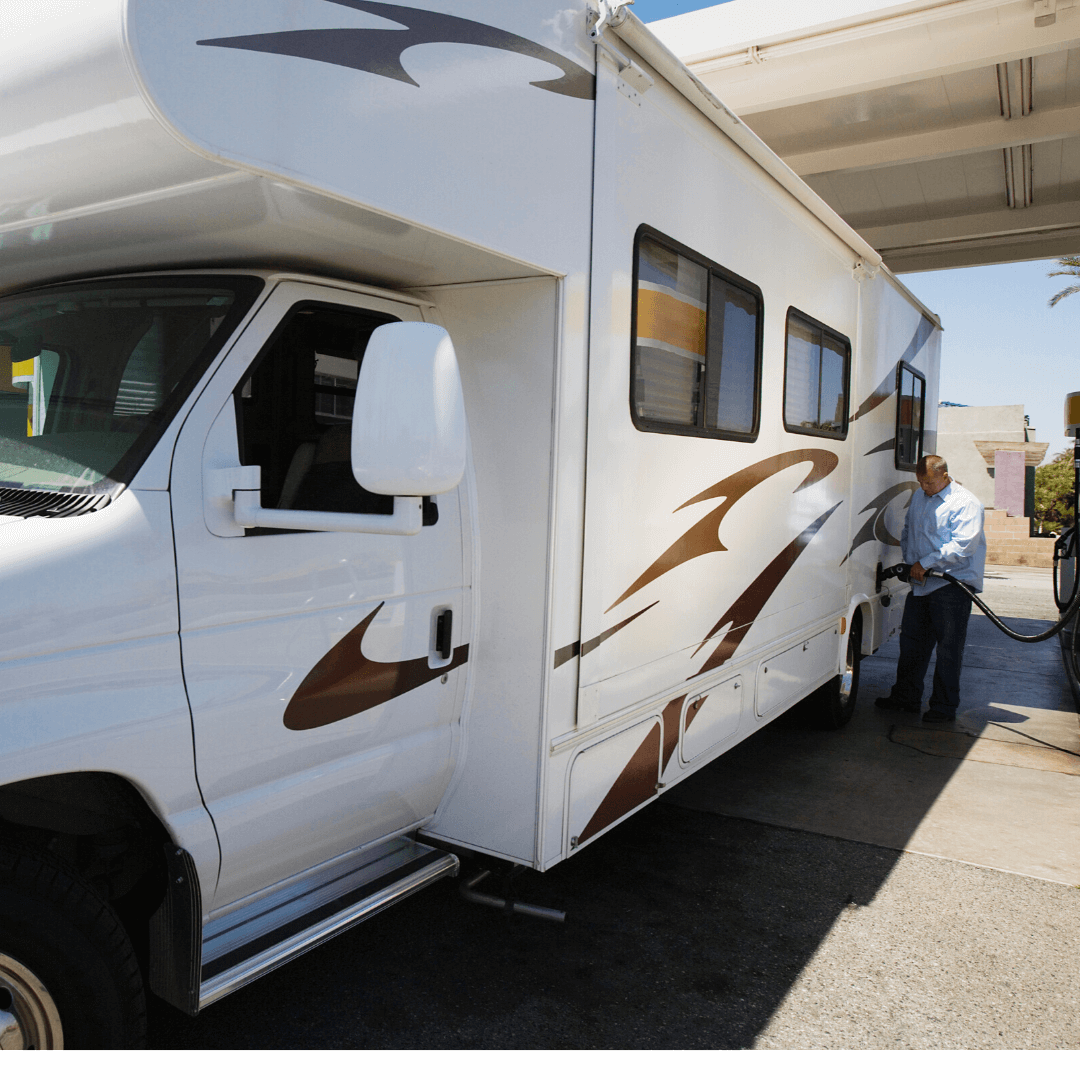 Step 6. Put on RV Cover
Investing in a quality RV cover will be extremely beneficial to the exterior and overall appearance of your RV. Using a proper RV cover can block out outside elements as well as debris and dust when storing inside.
Step 7. Use a Jack
Jacking your RV will help keep your tires from deflating during storage. Keeping the pressure off your tires when you aren't using the vehicle will save you lots of money in the future in tire replacements!


Step 8. Check on your RV
After you chose a storage place for your RV, make sure you are checking on the vehicle periodically to catch any issues that may have occurred. This is especially important for those storing longterm. You want to make sure your RV cover is still on properly, all entrances are still blocked, and other factors are still being taking care of in storage!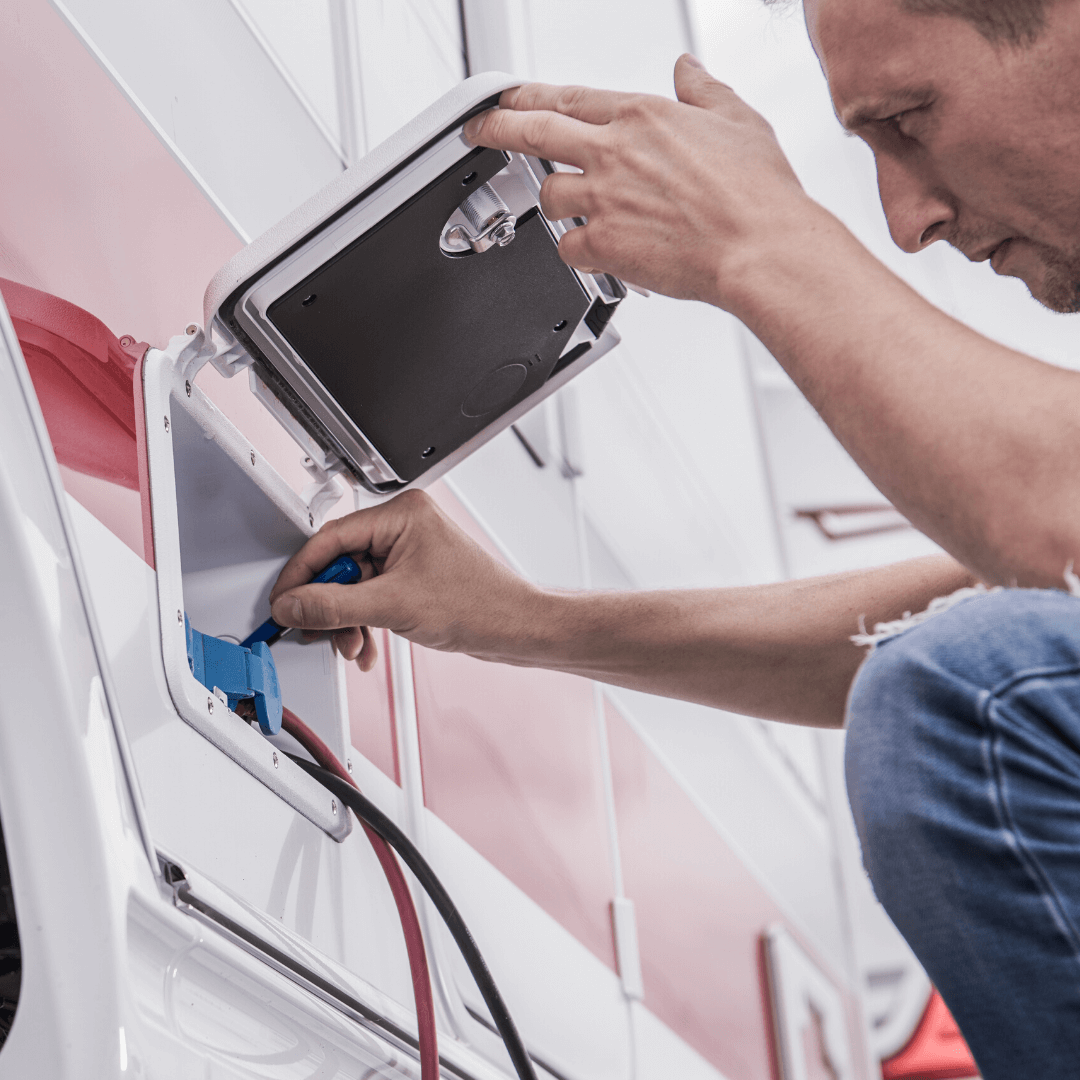 If you are needing Indoor or Outdoor RV Storage, STORExpress has you covered! Our RV storage locations include McKees Rocks, Turtle Creek, New Kensington, Mt. Lebanon, Mt. Pleasant, and Forest Hills. Visit our website or contact us today!