You finally bought the bike of your dreams! Now you have to make the important decision about where to store your bike when you're not out riding. Choosing a reliable place to store your motorcycle can prolong its longevity and keep it running in tip-top shape.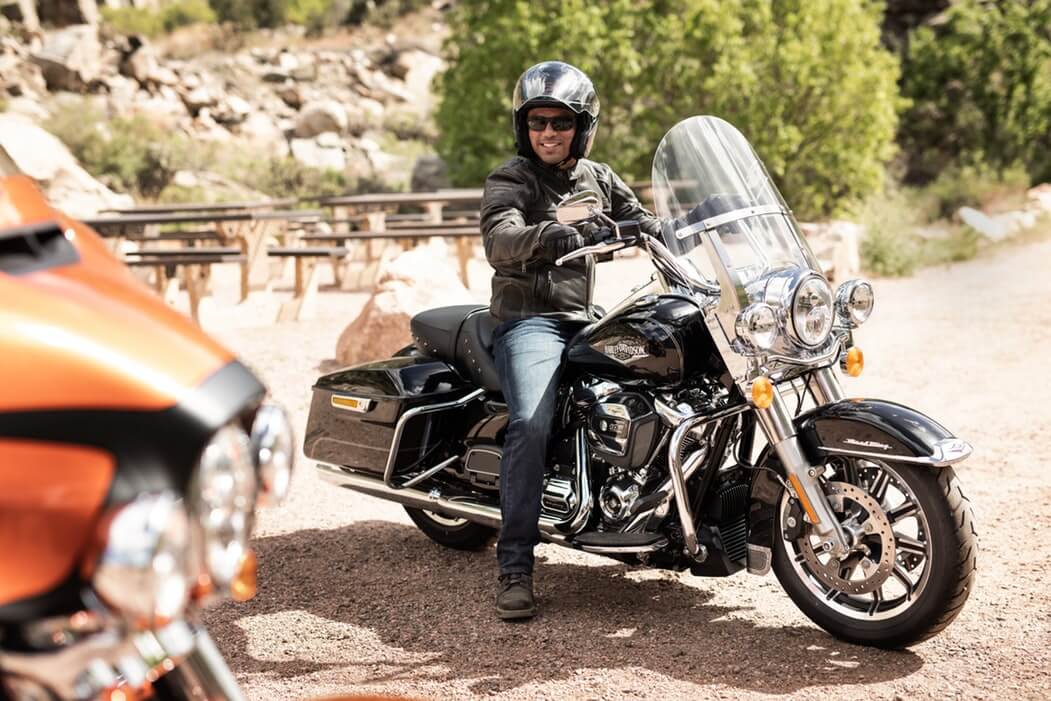 Outdoor Storage Facility
Outdoor storage is generally cheaper because your motorcycle isn't climate-controlled. You can keep your motorcycle protected from elements by purchasing a high-quality motorcycle cover. Stay away from parking your motorcycle outside of your home for long periods of time. This can attract thieves and puts your motorcycle in danger of other vehicles accidentally hitting it.
Indoor Storage Facility
When you store vehicles inside you want to look for a place that is climate-controlled so your motorcycle won't be exposed to moisture. Climate-controlled facilities may also offer trickle charge outlets and month-to-month contracts. Finding an indoor facility can also allow you to meet and mingle with other motorcycle enthusiasts if you visit the facility often.
Putting Your Motorcycle in Storage:
Clean Your Motorcycle
Wash all of the bugs, dirt, and debris off so that you can start fresh for next season. Cleaning your bike helps to keep the paint job looking nice and stops dirt from getting into the delicate electrical system. Dirt on your bike can also trap moisture which can lead to engine issues and other problems. Be sure to dry your bike after you clean it to prevent rust from forming.
Prepare the Fuel System
Having a full tank will help prevent moisture from building up on the walls of the tank. According to Ride Apart, in order to prevent rust, gunky gasoline and engine problems, drive to the gas station when you're ready to store your motorcycle. After you fill 'er up, add a fuel stabilizer product. The stabilizer will circulate through your motorcycle during the ride home. If the directions are followed correctly the stabilizer should extend the lifetime of the gasoline to 12 months.



Change the Oil
After adding the stabilizer, you're ready to change the oil. It's important to do this to prevent gunk in your engine. Run you're your bike for a few minutes to let the fresh oil circulate through the engine.
Check the tires
Don't forget about your tires! Make sure they are fully inflated to the maximum pressure in order for them to be completely aligned. It'll also reduce the chances of them deflating over the winter season and save you a headache when you take your bike out of storage.
Keep the Battery in Tact
If you are storing indoors, all you have to do is attach a trickle charger to your bike. This will keep your battery charged for the duration of the bikes stay in STORExpress indoor vehicle storage. If you're storing your motorcycle outside, take the battery out of your bike and place it in a dry location attached to a trickle charger.
Storage is an important investment (right under your helmet and riding gear) for your bike. Keeping your bike in the best condition is critical to your safety as a rider. At STORExpress, your vehicle will be protected by 24-hour surveillance and electronic-gated access. You can also access your motorcycle when needed to touch up, polish and check up on your vehicle anytime. If you're looking for a place to store your bike, check out our indoor and outdoor motorcycle storage options at our McKees Rocks and Turtle Creek locations. Schedule a tour and reserve your space today!