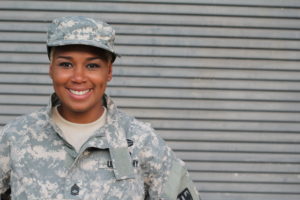 When military personnel are deployed or have to move they are faced with the important decision of choosing what to do with their personal belongings. Some decide that selling their items is the best way to go while others use self-storage to keep their items protected while they are away.
Is self-storage the best option? Yes, keeping your items safeguarded and protected in a storage unit will give you peace of mind and one less thing to worry about while you're moving or being deployed. You can store items that are important to you without fear of anything happening to them. It's also cheaper to rent a storage unit than it is to pay rent and utilities on a property.
How do I rent a unit? Stop by or give your nearest STORExpress a call to reserve your unit. Don't pay for more storage than you need! It's recommended that you set up a free storage consultation with one of our experts to make sure that you select the right size unit for what you will be storing. After choosing the right size for you, ask about our military discount, pick up your packing supplies from STORExpress, reserve the free moving truck and move-in the same day (or choose a move-in day). Don't forget to sign up for automatic payments!
What are the amenities? It is recommended that since service members tend to rent long-term, they should store in one of our climate-controlled units to protect their items from extreme temperatures and moisture. STORExpress offers drive-up and drive-in buildings and a free truck for move-in to make unloading your items at our facility easy.
What do I store? Store anything from a few personal items to an entire antique car collection. Many service members store:
Vehicles (Cars, Boats, Trucks, RVs, Motorcycles)
Electronics
Appliances
Furniture
Clothing
Tools (Indoor and Outdoor)
Whether you are storing a few personal items or an entire household of furniture, STORExpress can make your transition easier and stress-free.