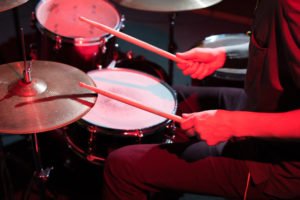 Coming this fall to STORExpress Self Storage: brand new band rehearsal spaces in Pittsburgh's Etna neighborhood. Centrally located approximately ten minutes from downtown Pittsburgh on Butler Street, the new band rehearsal rooms are set to be ready by mid-fall 2012 and will even include a recording studio!
Utilizing self-storage as a place to rehearse music is becoming a major trend for amateur and professional bands around the country. STORExpress currently offers band rehearsal space at the 200 S. 22nd Street facility in Pittsburgh's South Side. The service is so popular (with an on-going waiting list of 50+ bands) that it became necessary to expand.
At STORExpress, bands of all ages can take advantage of attractive features such as 24-hour access (often rehearsing into the wee hours of the morning), free Wi-Fi for streaming music, electrical hookups and 20 amp power. Always catering to convenience, STORExpress even offers a free truck with gas to move band equipment into band rooms easily.
Learn more about these amenities as well as how to reserve a brand new rehearsal room.