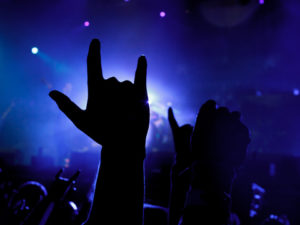 Pittsburgh is getting a new online radio station, based out of Mr. Smalls in Millvale, PA. The station, dubbed The Metal Edge, is the second station based out of Millvale's Mr. Smalls entertainment complex, a popular music venue based in the Pittsburgh neighborhood. As the name suggests, the station will focus on hard rock and metal music, genres that see less radio play than other contemporary genres.
The Metal Edge is the second station based out of Mr. Small's The River's Edge Media, which prides itself on being Pittsburgh's only 24/7 local music radio station. In keeping with this theme, The Metal Edge will feature local bands to showcase Pittsburgh talent and will also feature Cleveland, Erie, and West Virginia, musicians.
You can tune into The Metal Edge at www.metaledgepgh.com or visit www.riversedgepgh.com for more info on Rivers Edge Media.
This is a great way for local artists to get exposure and promote the thriving local music scene around Pittsburgh while bringing new potential fans into the mix. In the spirit of growing a community and promoting local artists, STORExpress offers unique artist and band spaces at affordable prices. With tons of amenities and 4 locations across Pittsburgh, there's no reason not to check them out. Go to www.storexpress.com to schedule your tour today.