While storage auctions are a necessary part of owning and operating a self-storage facility, it isn't something that we are ever "happy" about doing, and it is a very unfortunate part of our industry. At STORExpress we hold our auctions six times a year.
In 2011 the world was given a front row seat on how to in person self storage auctions took place. For years, large portfolios of self storage properties would host a day long auction event with bidders traveling from one location to another. In 2018 STORExpress updated their auction process and moved auctions to the online platform ibid4storage.com.
This platform of ibid4storage is very user friendly. To use the storage auction site all you would need to first register for an account.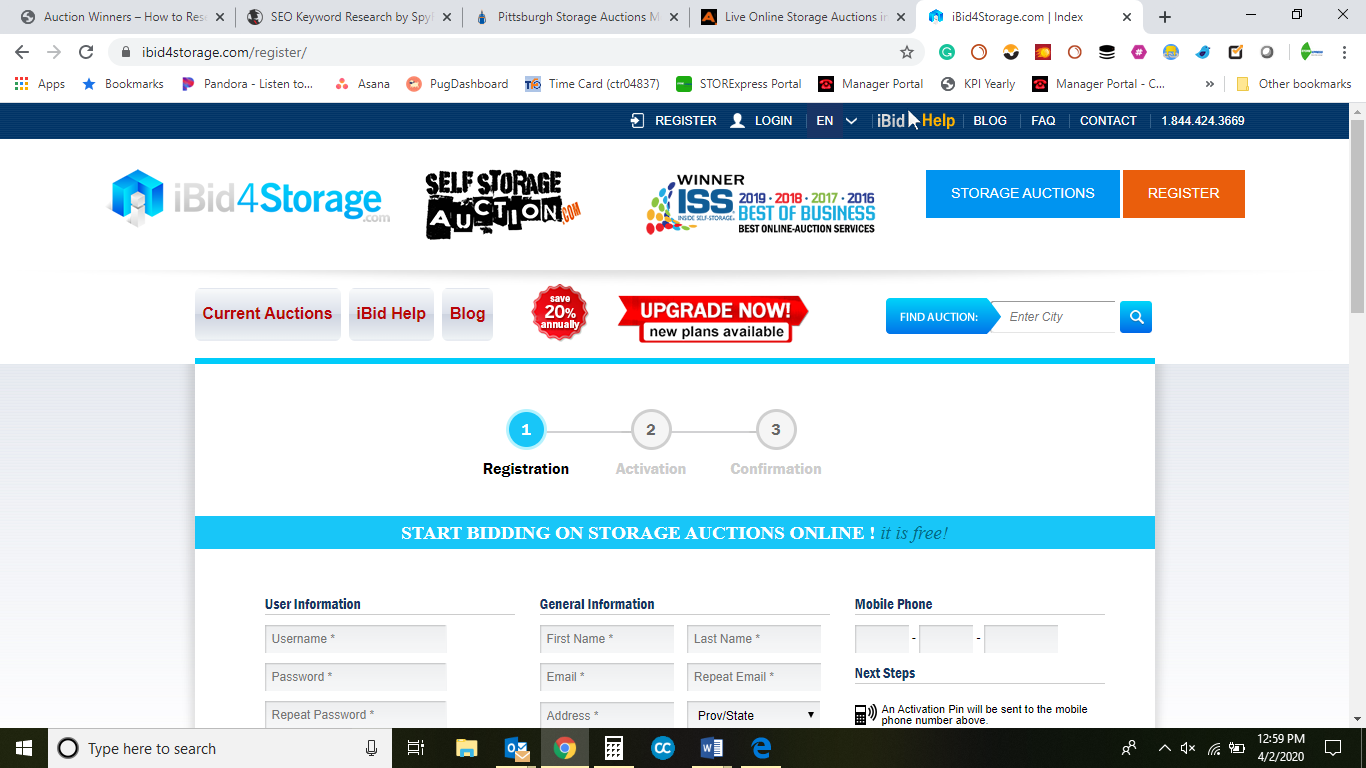 The site will verify your identity with a text message verification code. Once your account has been verified, you can select the account type that you are most interested in using. Accounts range in unlimited actions wins, to pay per win. Once you've selected your auction account type then you add your credit card into the system to wrap up the registration process.
Now, you can type in your zip code, browse through the units and pictures and place your bids! But let's be real, life is busy and sitting next to your laptop or monitoring the auction from your cell phone can take up precious time. To make the process as streamlined as possible ibid4storage allows you to enter a max bid, then the system will bid for you, up to your max amount. This really helps to ensure that you will win the unit that your heart is set on.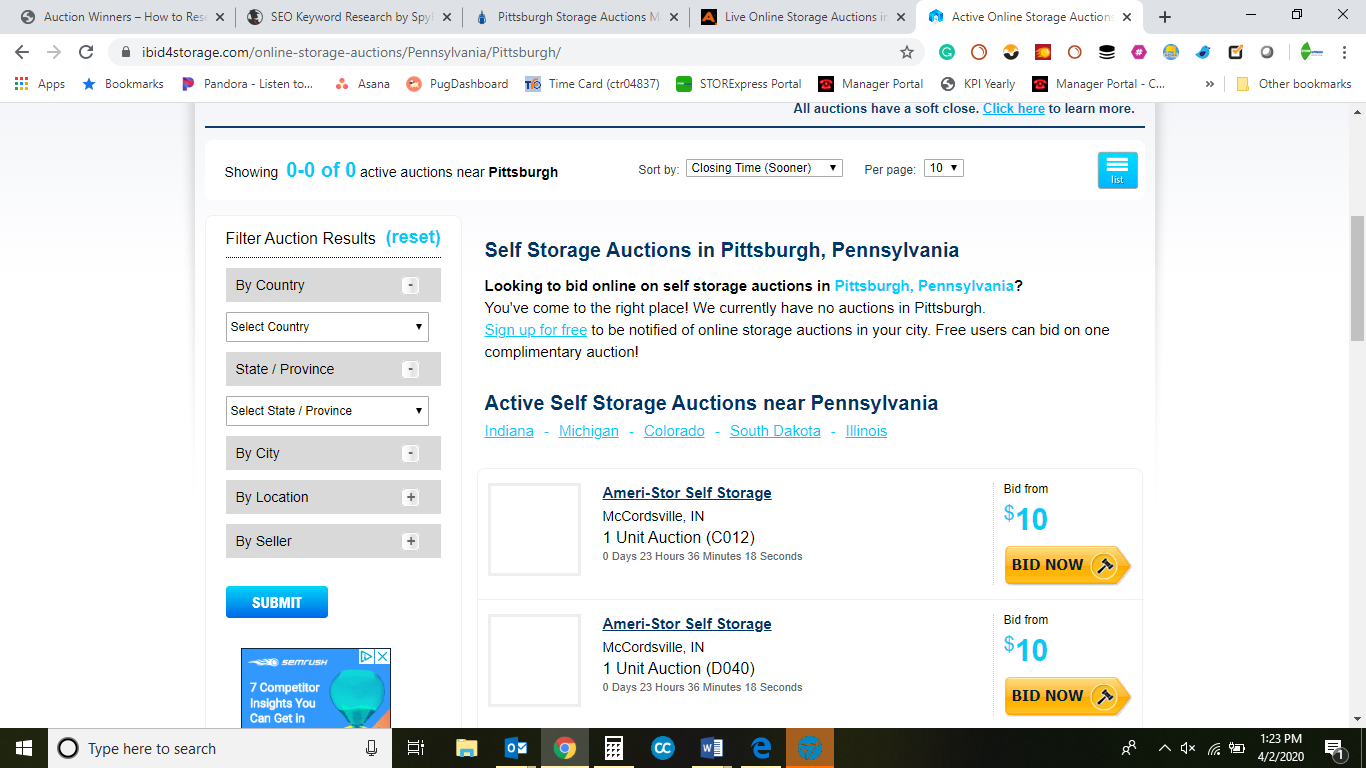 We know that moving our auctions online takes away the ability to look at the units in person, however we've got you covered with photos of each unit, and usually multiple photos of each unit that will allow you to browse the contents of each unit. Once we take the photos, we re-secure the unit and place a tamper tag on the unit, and then photograph that as well, so that each bidder can ensure nothing from that unit has touched or removed from the unit.
Once you've won your auction, and email with your invoice and the storage property's contact information will be sent to you. At this point you should call the property and arrange with the manager a time to visit the property and clean out the storage unit.
Online auctions make bidding and winning on multiple units from the comfort of your living room easier than ever! To learn more head over to ibid4storage.com. We hope to see you there!