Pets need a LOT of toys and treats; if you don't organize them properly, they could overflow your house! Below are a few ideas to organize your pet supplies to keep your home clutter-free!
Designate a spot by the door for walk-materials: leashes, poop-bags, toys, grooming supplies and treats.
If you don't already have a designated area for pet supplies, you can declutter an area in your kitchen or living room so it's much easier to access treats or bags that are needed daily. These common areas of your house are the best places to store your pet's supplies so it's convenient to access them frequently.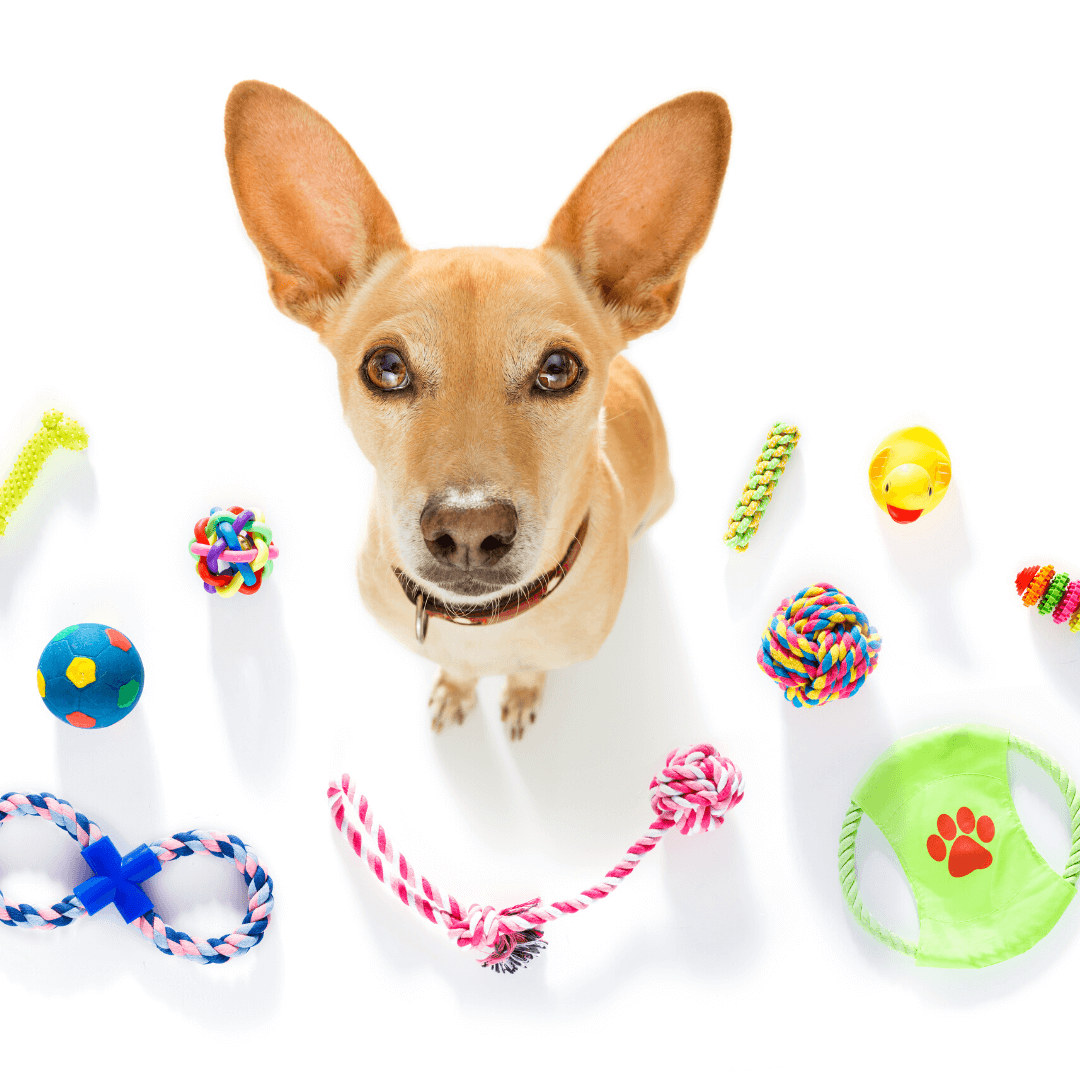 Throw away or donate any supplies they can no longer use!
If you have any pet clothes, blankets, or toys your pets don't use or have grown out of, donate them to your local animal shelters and adoption centers! Just like your other household items, the key to decluttering is getting rid of what you don't need. You can also go through all your pet's toys and throw away the ones that are ripped/destroyed that could be safety hazards to your pets!
Buy a storage bin for dog food and treats.
Wherever you chose to store your pet supplies, it will make your life SO much easier if you have a compact and hassle-free storage container for their food/treats. You can find pet containers on amazon, a department store, or your local pet store. If you have multiple rooms with your pets' toys or beds, place a storage bin or shelving/drawers so you have a dedicated area in each room.
Keep bowls on a larger mat to avoid getting crumbs/water all over the floor.
You can also find these handy dog food bowl holders online or in stores. Most are very compact and can be placed in your kitchen or walkway in a corner that is out of the way. Placing your pet's food supplies and bowls in your laundry room is a good way to keep them away from foot traffic.
Keep grooming supplies in your bathroom.
Keep your pet's shampoo and brushes under the sink in an organized storage bin so you aren't looking for any essentials when your pets need a bath! Make sure they are in a separate container from your other bathroom essentials so guests don't get them confused! It's best to label the storage container being used to avoid this from happening.
For more related information, check out: