It's essential for motorcyclists to always make sure their bikes are stored properly and safely before the winter weather comes. It's better to be proactive now than have to react when problems arise due to poor preparation and maintenance.
Here are 5 tips to help store your motorcycle safely before the harsh winter conditions arrive.
When you store vehicles inside you want to look for a place that is climate-controlled so your motorcycle won't be exposed to moisture. If you rent with STORExpress you can touch up, polish and check up on your motorcycle throughout the winter season. They offer trickle charge outlets, 24/7 surveillance, month-to-month contracts, onsite-property managers, and more.
Clean Your Motorcycle Well.
Wash all of the bugs, dirt, and debris off so that you can start fresh for next season. Cleaning your bike helps to keep the paint job looking nice and stops dirt from getting into the delicate electrical system. Dirt on your bike can also trap moisture which can lead to engine issues and other problems. Be sure to dry your bike after you clean it to prevent rust from forming.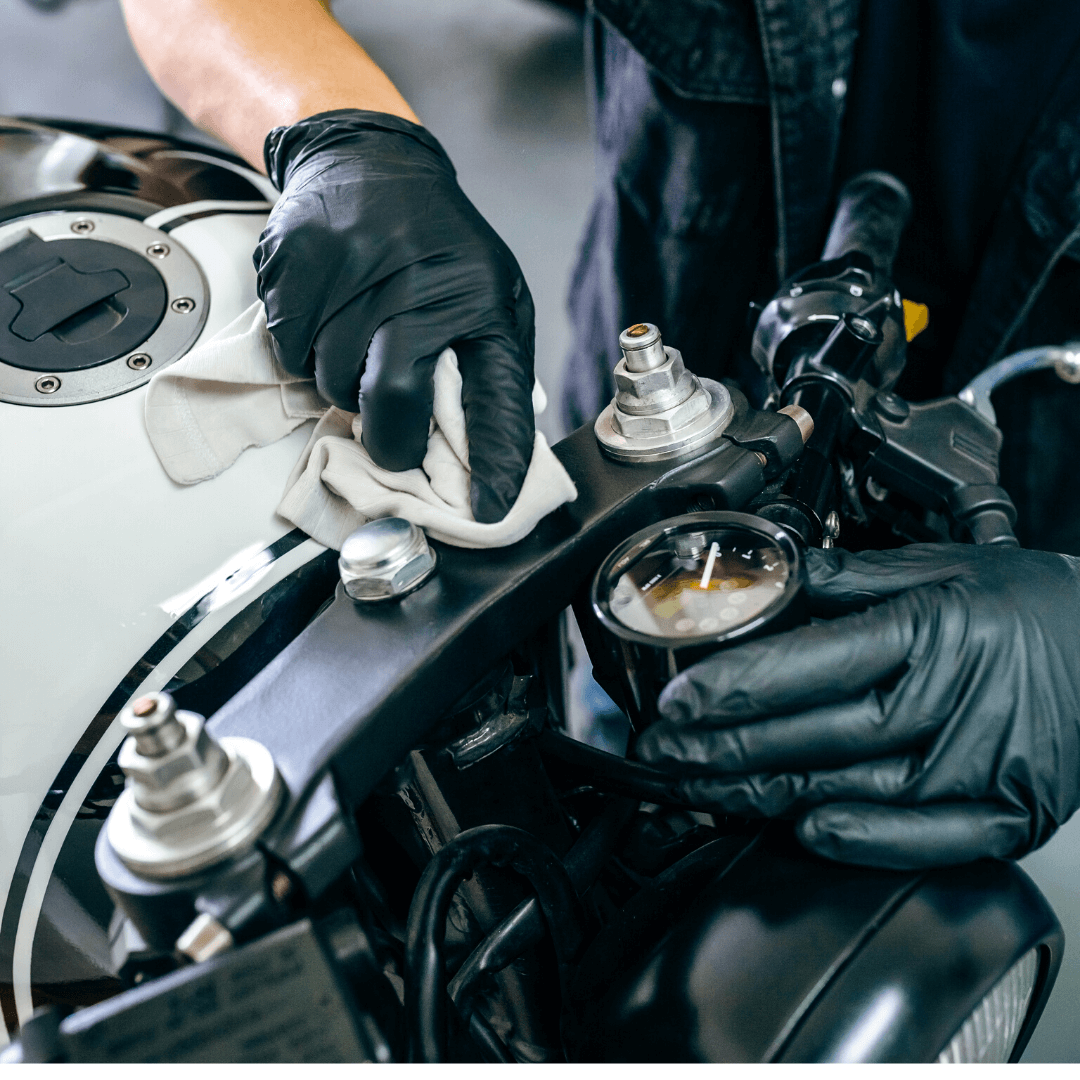 Prepare the Fuel System.
Having a full tank will help prevent the moisture from building up on the walls of the tank. According to Ride Apart, in order to prevent rust, gunky gasoline and engine problems, drive to the gas station when you're ready to store your motorcycle. After you fill 'er up, add a fuel stabilizer product. The stabilizer will circulate through your motorcycle during the ride home. If the directions are followed correctly the stabilizer should extend the lifetime of the gasoline to 12 months.


Change the Oil.
After adding stabilizer, you're ready to change the oil. It's important to do this to prevent gunk in your engine. Run you're your bike for a few minutes to let the fresh oil circulate through the engine.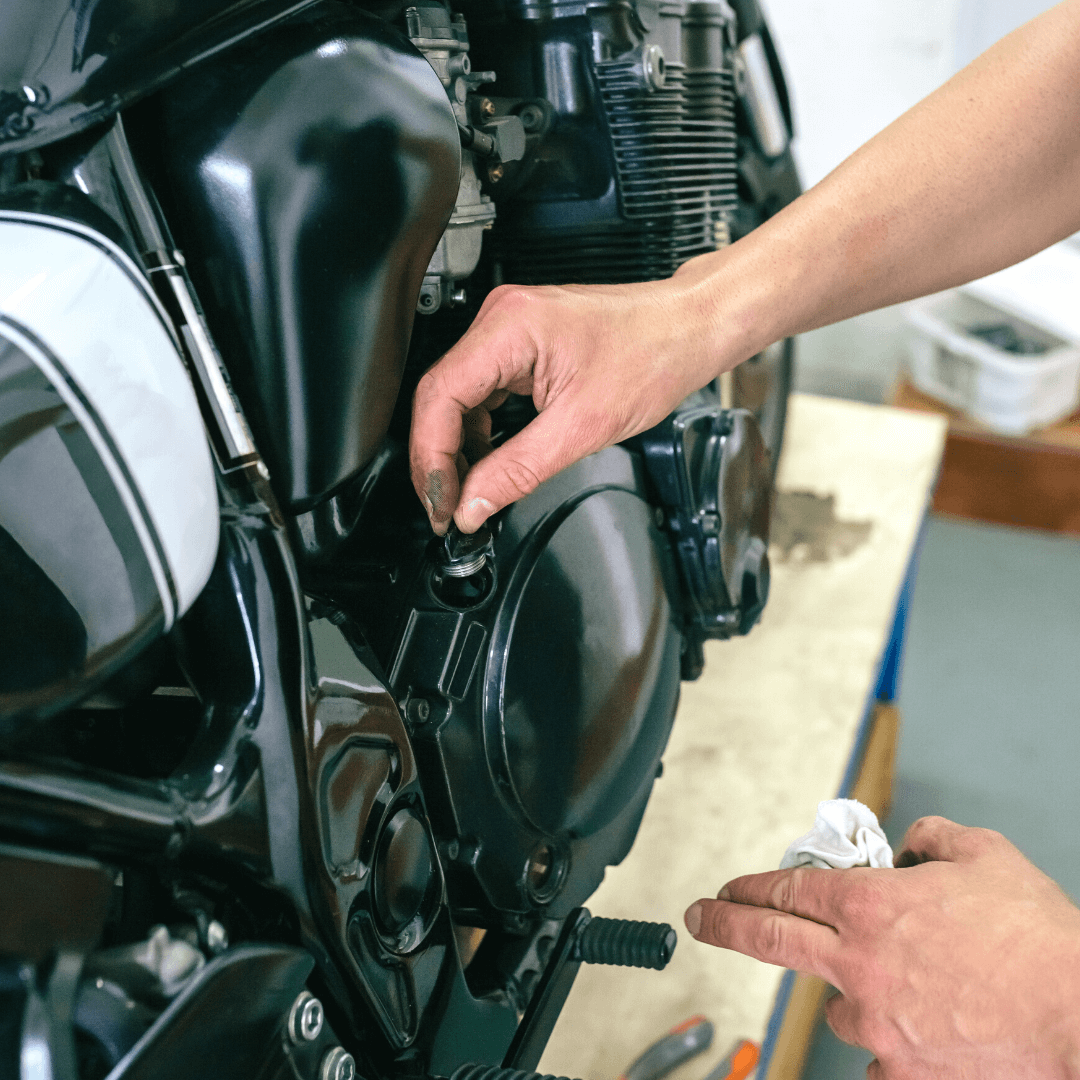 Check the Tires.
Don't forget about your tires! Make sure they are fully inflated to the maximum pressure in order for them to be completely aligned. It'll also reduce the chances of them deflating over the winter season and save you a headache when you take your bike out of storage.
Every motorcyclist dreads the change of season when they have to put their bike in storage. With these tips you can make the transition hurt a little less knowing that your bike is protected, secure, stored properly and ready for you to ride it when spring rolls back around.
If you're looking for a place to store your bike, check out one of our indoor vehicle storage facilities at our McKees Rocksand Turtle Creek locations. Call 412-449-0123 to schedule a tour or visit STORExpress to reserve a space!