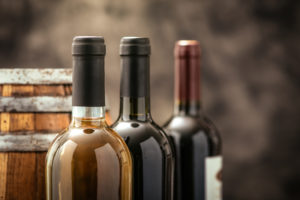 If you are a wine collector looking to add some hard to find bottles to your collection, now is a great time to purchase iconic older vintages from classic regions. Baby boomers are selling off their wine cellars in record numbers and wines that were difficult or impossible to find are now popping up at auction houses all over the country. What is behind this sell-off?
Financial Practicality: The pleasure a wine collector can derive from selling a bottle of wine for thousands of dollars trumps the pleasure the owner would get from collecting or drinking the wine. Some boomers have incorporated their wine investments into their retirement strategy, which means for them, opening a $1000 bottle of wine is not as appealing as depositing $1000 into their bank account. Liquidating all or a portion of a wine collection can free up funds to take a dream vacation, fund college for grandchildren or create an asset that is easier for heirs to manage.
Lack of Space: Older wine collectors who have been collecting for a long time may find that they no longer have space to properly store their prized collections. Home downsizing is part of the equation however, some voracious collectors may have overshot their storage capacity and now have to thin out their cellars.
They Want to Cash in on High Returns: Wines purchased in the 1970's and 1980's for under $100 have been aged to perfection in boomers wine cellars and are now commanding prices of $1000 or more per bottle. Also, there is a huge demand for pre-2000's wine in Asian countries, especially in China, ever since duties were dropped on imported wines in Hong Kong.
Changing Tastes: Boomers tended to collect wines from France, Italy, and California because those are the regions most wines hailed from. In the last few years, however, the world of wine has expanded and exciting new wines are popping up from all corners of the world. Older collectors who have tasted or collected most of the wines from Europe and California are excited by the new blends coming from Africa, South America, and other countries.
Mortality: As old age approaches, it makes sense to downsize a large wine collection. Some collectors have more wine then they could ever drink in a lifetime. Others find that their adult children do not want to be burdened with a large wine collection.
If you are a wine collector who needs space, call STORExpress at 412.431.5625.