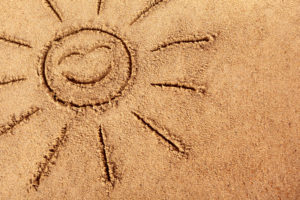 Students come home from college and boarding school, families are moving, and couples are getting married. The summer season is a very unique time to use storage facilities. You should use self-storage if you are:
Selling, Moving and/or Renovating Your Home. When it comes to selling moving and renovating your home, using a storage facility in the interim is the best way to go.
If you're selling: Cleaning out the home you're trying to sell is a great way to kick off the selling and buying process. Move your personal items and clutter into storage so that you can stage your home to let potential buyers get an idea of how big the home is and how their items will look.

If you're moving:

Move all of your belongings into a storage unit so that you can clearly see what you want to move into your new house first. It's great to store your items when you're in between homes to make the process easier.

If you're renovating:

It's important to keep your home clutter free and clear if you're still living in your home while the renovations are taking place. Clutter during renovation is not only a hassle but can also be a safety hazard and prolong construction.
Getting Married. Getting engaged is a big and exciting step! Use a storage unit to store your engagement and wedding gifts. You can make the transition go smoother by using a storage unit through your wedding planning and when you move in together. Use a storage unit to help bring you and your future spouse's items together and compromise on what will be moving into your home and what will be thrown away.
Own Seasonal Tools and Equipment. Summer means that it's time to take your lawnmower and rakes out of self-storage and swap in your snow blowers, shovels, salt and other winter necessities. You can also safely house dangerous outdoor tools like chainsaws, and weed whackers in a secure storage unit.
Decluttering, Downsizing or Need Extra Space. Everyone can use more space! Move personal items that you don't have room for and you don't want to get rid of into a storage unit. If you're downsizing from a house to a condo or apartment, you'll keep your items protected, have easy access to them and free up space in your home.
Moving Home From College. Keep your parents happy and their home clutter free by moving your items into a storage locker. Using self-storage is the best option for you because it's short-term. STORExpress offers month-to-month rentals. You'll also be at ease knowing that your items are safe and secure and that you can access them when you want.
There are many other reasons to use self-storage in the summer. If you're looking for a unit that will fit your needs visit www.storexpress.com or call 412-449-0123 for more information and to schedule your tour!