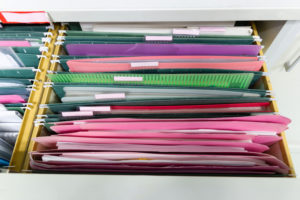 As a small business owner, the To-Do List is never-ending. There's always something to do and usually, it's not the stuff you hoped to do when you started your business. Record keeping is a crucial part of being and staying successful in any business.
STORExpress provides small businesses with the records storage solutions they need to manage their records efficiently while freeing up the real-world space that is needed to grow. Storing documents with us helps clear clutter and saves you time and money. We help business owners of all sizes with a free certified record storage consultation that will pinpoint the best solution to meet your storage needs.
For everything our records storage program does provide, it's what it does not have that really makes it great. STORExpress does not charge delivery fees, set-up charges or exit fees. Plus, you have access to your records at any time, day or night and you don't have to call ahead. With TEN convenient locations, your files are always protected and never out of reach. Set up a tour today!