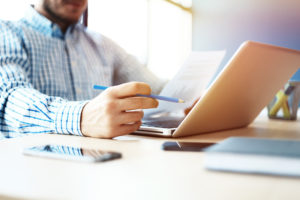 One of the biggest financial challenges facing small, upstart businesses, entrepreneurs and creatives is the cost of office space or workspace in Pittsburgh and the surrounding communities. As you already know, commercial real estate is expensive to rent, and it can present a stifling barrier to the success of your new venture. But, what you may not know is that finding affordable office space to rent in the Pittsburgh area is actually easy – if you know where to look.
Got your attention? Stay with us and we'll show you how to find some affordable Pittsburgh office space of your own… Space that you can use to run your business, rehearse your band or create a masterpiece.
Self Storage for Offices & Businesses
Savvy entrepreneurs and startups can take advantage of self-storage office space for rent that is specifically designed for running a business. Rest assured, these aren't just any old self-storage units. These spaces are fully equipped with all of the features you'd need to conduct day-to-day operations. Features like:
Wi-Fi access
Heating and cooling
24/7 access
With locations near Pittsburgh in the neighborhoods of Etna, Murrysville, Monroeville, Oakmont, Forest Hills and New Kensington, you'll never be too far from the heart of the city. And, with a wide variety of sizes to choose from, it's easy to find the perfect solution for your unique needs.
Creative Space for Artists & Bands
If your venture is more artistic in nature, you're in luck here too! Dozens of sculptors, painters, and other artists, as well as musicians and bands, have found affordable, convenient creative space near Pittsburgh. Learn more about 448 Studios, a collection of artist workspaces, located just outside of Lawrenceville.
Want to rock out without upsetting the neighbors? Check out band rehearsal rooms in Etna, the South Side, and South Hills.
Learn More about Office and Creative Space for Rent in Pittsburgh
Don't let the cost of rent deter you from realizing your dreams. Whether you're hard at work inventing the next Terrible Towel or you're perfecting your Iron City House Rockers tribute act, STORExpress offers affordable office space or creative space right here in The 'Burgh! Contact us today for more information.