If you are making a transition out of student housing, the bulk of your time and worry is no longer on your finals and is now dedicated to your new summer living situation. You've finished your classes and found your summer job or internship, so now your next step is moving out. This may seem like just another stressor, but it doesn't have to be. While you may only move a few times during your college career, it's important that you become an expert at it to save yourself time and money. By following these ten steps, you will have an easier transition from one living situation to the next.
1) Separate shared items with roommates
If you and your roommates are not living together again when school resumes, decide which items you each will be responsible for. If all of you pitched in buying a TV, figure out who is taking it and come up with a fair way to split the cost. Also, talk to your new roommates to find out who is bringing the microwave, toaster, vacuum, etc. You don't want to show up next fall with the same items as your roommates and have to find a place to store them.
2) Decide what items you'll keep and what can be disposed
After an entire school year, many items can become worn out or damaged. For instance, you might have bought a used chair back in September, but is it worth the trouble of moving and storing it for next year? If items have become defective to the point that it affects their functionality, it's probably a good idea to kick them to the curb (literally). College students love to find treasure in another student's trash so someone will most likely take it off your hands. Less stuff is less hassle. Chances are those items that you're on the fence about will be completely forgotten by the end of August. You can even peruse the streets yourself for furniture other people are throwing away that you might need. Just keep in mind that you'll need to have space for it.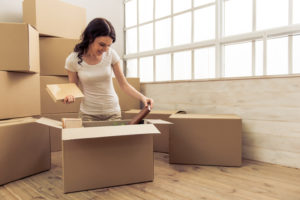 3) Return your textbooks
Before leaving for the summer, remember to return or sell your textbooks. If they were rentals then return them to the store you rented them from on campus or ship them back to the online stores. If you purchased them, a lot of colleges have easy ways to sell back your books for money. Doing this ahead of time will save you from having to pack them and worry about what to do with them later. Take advantage of the resources they offer while you're still on campus. You don't want to get late fees or have the value of your book go down by waiting too long to return or sell it.
4) Decide what items you're taking home and what can stay near school
Where are you heading this summer? If you're going home, you probably don't need any kitchen accessories (pots, plates, silverware, etc.) Also, why lug furniture back and forth if it's going to be with you again in August? Many people store the items they know they'll be using again somewhere nearby. Not sure if it's an essential? Walk through a typical day or week from when you wake up until you go to bed. Take home those items that you see yourself using frequently and store everything else.
5) Choose an option to store your items for the summer
There are definitely a few alternatives here. Is a friend staying on campus for the summer and does he/she have an empty basement? If so, ask if you can store your items there for the summer. If you're renewing your lease and staying in the same house, you may be able to sublet your place so your stuff will still be used but secured.
If these alternatives aren't for you, self-storage is a great option that is more reasonably priced than you may think. Getting rid of all the furniture you can't fit into your car just to buy all new stuff next fall, will cost you more money than renting a storage unit. Put all the items you don't need for the summer and whatever you can't fit in your car in your storage unit. Many storage companies anticipate students moving at the end of the school year and will offer some great deals. If you don't have plenty of things to store, you can rent a unit with a friend and split the cost to save money.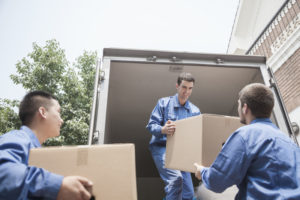 6) Figure out how you're going to transport your items
So you picked out a storage facility and got a great deal for the next few months but now for the part that everyone dreads–the actual move. If you or your parents don't own a truck, ask a friend who does and see if they'll let you use it. If not, you could rent a moving truck. Make sure to compare the sizes and prices of trucks around the area before deciding. Many people guesstimate too often with trucks, either getting a truck that's too small and making multiple trips or overpaying for a truck with way more space than they need. Look for storage facilities that offer truck rentals along with renting a storage unit.
7) Split the bills
Once you move out of your house or apartment, you need to remember to cancel all of your cable and utility bills. The account holder of each bill needs to call and take their name off of it. If you don't do this, the companies will assume you're still living there and start charging you for the next people that move in.
At your next house, you'll need to decide with your new roommates who will be responsible for what bills. Once you figure that out, call to put your names into each of those. You need to determine if you'll all be splitting the cost of every bill or if each person will be responsible for paying a certain bill on their own. By figuring this all out ahead of time, you won't be fighting over who is supposed to be paying for what throughout the year.
8) Know your check-out protocol
Aside from the bills, there are other things to take care of before you move out. If you live in a dorm, there are room inspections by the RA that need to be done before you're allowed to leave. If something is wrong and they want you to fix it, you may have to stay longer to get it done and wait for them to do another inspection. Make sure you know what they're checking for and carefully go through the checklist with your roommate beforehand. Your room should be clean and in the same condition it was in when you moved in. Know whether your RA will be collecting your keys or if you need to drop them off at the main office. Following these steps will prevent you from being charged for lost keys or room damages and delaying your move out.
For a house or apartment, the landlord will most likely drop off a paper towards the end of the year listing what needs to be done and where to leave your keys before moving out. If not, there should be move out instructions on the lease agreement. If you're unsure of anything and worried about being charged, call them or visit their office.
9) Start planning in advance
Since there are a thousand other students doing the same move as you, remember to start early. Look into preleasing a unit to scoop it up before anyone else because they go fast! Get a head start on packing a week or so before you need to move out so that you're not rushing to do it all last minute. Trying to pack everything at the same time can become chaotic, especially if your roommates are doing it all at the same time. This will leave you frustrated, stressed and less likely to care about being organized. You'll end up shoving everything into random boxes just to be done with it. Pack a few things each day that you know you won't be using before move out for a smoother transition. If you don't live too far from your college, have your parents come to visit one weekend and take some stuff home that you know you won't be needing. You could also go home for the weekend instead and take stuff with you. This will lessen the load that you'll need to haul at the end of the year by moving it out in sections.
10) Leave time for goodbyes
Moving out can be hectic and once you're done, you might be in a hurry to leave. However, you'll find yourself regretting it later if you don't say goodbye. Not just to your friends and roommates, but also to your house and room. You've lived there all year and made a lot of memories. Take some time to say goodbye and reflect on your time there. Maybe even take a picture of your empty room and compare it to what it looked like before.
These steps will make your move out run smoothly. If you're looking for a storage unit, STORExpress offers plenty of amenities and services to make your moving and storing process easier. You get a free truck and gas for your move in with access to straps, carts and dollies. Tight on funds? At STORExpress, you can split the cost of a unit with your friend. You both will have 24/7 access to the unit. Our month-to-month contracts give you flexibility whether you're only storing for the summer of during an entire semester while you're studying abroad. Follow these steps and be ready in no time for your move out weekend. It's going to come sooner than you think! Visit our website to learn more and reserve your unit today!
For more advice on how to pack for the summer, check out our blog Student Summer Packing Tips. If you're moving into a dorm room for the first time and don't know what to expect, read our blog 10 Steps to Move Your Child Into Their Dorm Room.