What a decade it's been here at STORExpress! We want to give a huge thank you to all of our staff, customers, and partners in the community. Without you guys, we wouldn't have been able to grow and have the numerous opportunities to continue our expansion in the Greater Pittsburgh Area and Warren, Ohio.
As many of you probably know you, in 2003 we tapped into two new markets of space – art studios and band rehearsal space. Over the past ten years, these studio spaces have created a huge impact on our community, offering a space for the growing artist community in Pittsburgh. This lead to the expansion of 412 studios by 35 studios in 2011. The demand for Band Rehearsal space was so astronomical that waitlists were being created. We purchased an office park in Etna just a mile from our indoor Storage unit property and began converting it into only band and artist studios.
In 2012, our Forest Hills self-storage location opened. Moving into the East Pittsburgh market for the first time allowed us to help more customers in neighborhoods including Edgewood, Braddock, Swissvale, Chalfant, Church Hill, Wilkinsburg, and Penn Hills. Again, we saw an increased demand for units, and we added another 246 units. Not only does this location offer traditional indoor and outdoor, we saw the need for boat and RV storage as well.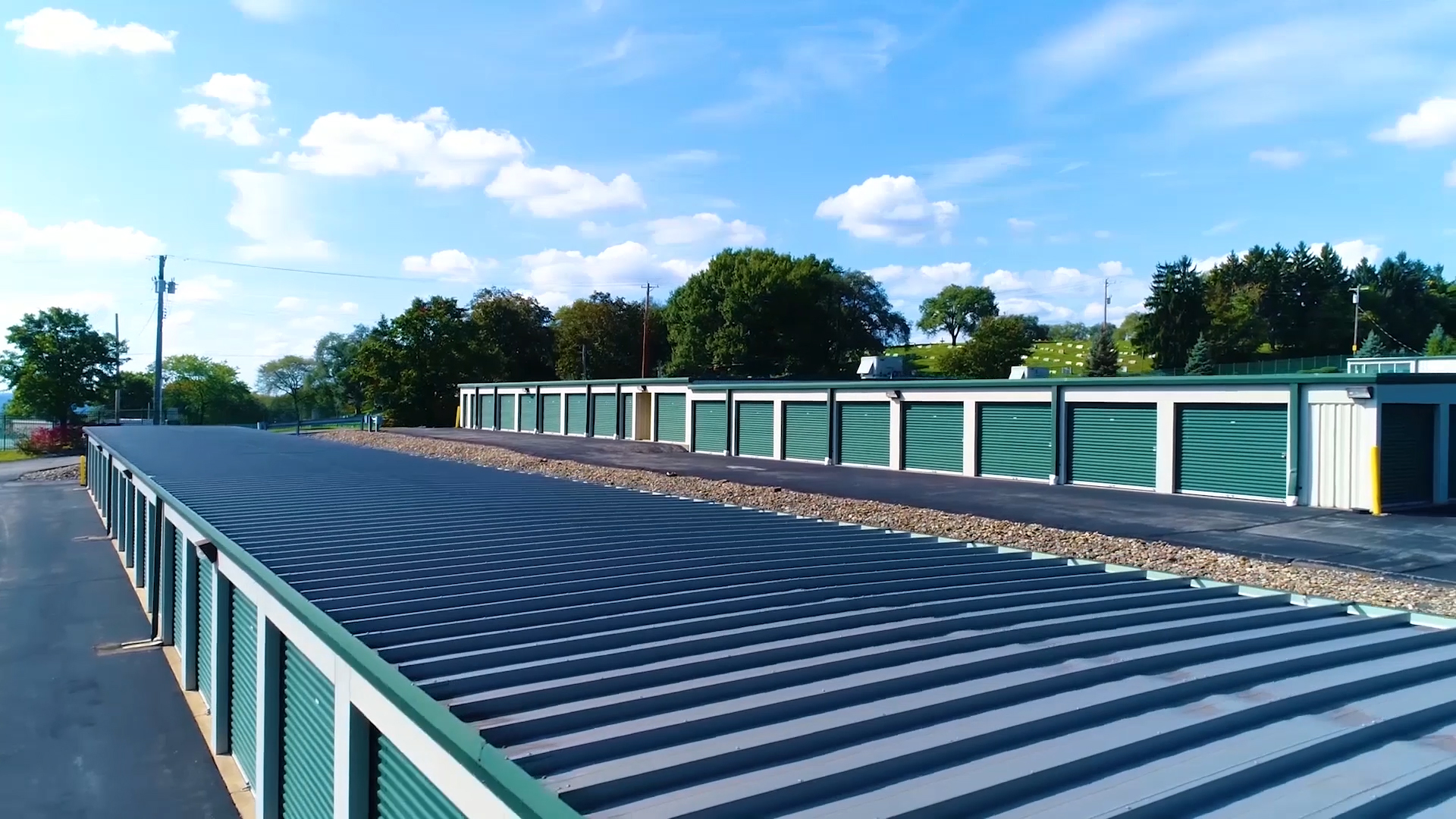 Traveling a few miles up the road, we decided to purchase our Turtle Creek facility in 2014. Formally one of the Westing House Electric buildings, this building is seven city blocks long, and over 250,000 Sq Ft. of space! With a high demand for vehicle storage, this was the perfect opportunity to design an entire floor designated to car and motorcycle storage. Due to the sheer size of the property, we saw this opportunity as a way to help the many warehousing businesses and local business owners in the area, the prime location of the facility also allowed us to build and rent customizable contractor spaces.
With an ever-growing waiting list for our art studios and band rehearsal rooms, we decided to buy an old elementary/middle school in the South Hills community in 2015. Steve, the owner, immediately fell in love with its charm and potential for artists looking for studios. We look forward to opening our Overbrook location and serving the nearby residents of Brookline, Overbrook, Carrick, West Liberty, Beechview, and South Side.
One year later in 2016, our McKees Rocks location opened, providing over 600 self-storage units, vehicle, and contractor spaces, along with 14 band rehearsal rooms and more rehearsal spaces sketched. This warehouse was previously a paint-ball center and an enamel factory before it was turned into storage by STORExpress.
In 2016 our New Kensington property had the opportunity to acquire a small former restaurant next door. The conversion of this building allowed for STORExpress to add 20 climate-controlled storage units with plans to upgrade the building size in the future to house even more.
South of Pittsburgh, we purchased a business a park that could offer a vast variety of storage spaces for future customers located in Mt. Lebanon, PA. While remodeling the soon-to-be self-storage facility, the 3-story building comprises of 250 units and 36,000 sq. ft. of space. Across from the building, in the same industrial park, resides 21 commercial offices and art studios. These spaces are available to rent!
With the acquisition of five new properties in the Pittsburgh area, we decided to move into Ohio just two hours away from our existing 10 locations. Finding an old bowling alley suited the space we needed to be able to grow and succeed in the Warren market.
Our Murrysville location acquired before the decade showed signs of expansion early on. With only 260 units at the start of 2011, we constructed a drive-in building and increased the total amount of units to 650 units in 2018! This was a huge victory in the community, as Westmoreland county continues to offer some of the best neighborhoods to raise a family in Pennsylvania.
With hard work and dedication from our team, our Murrysville location won Property of the Year for 2018. Recognized for superior service to our customers, the Pennsylvania Sefl Storage Association (PASSA), bestowed a huge honor upon us as the inaugural winner. We will always appreciate the efforts put into our company to make this possible!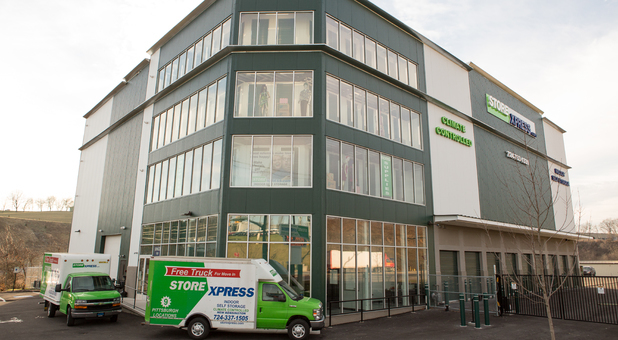 This past year, we have completed renovations at both our Turtle Creek and South Side locations by adding a new floor of band rehearsal rooms to each facility. Transforming these floors into band rooms has brought musicians together in our community to not only practice but interact with others in the field.
Last but not least, we purchased a huge 150,000 sq. ft. building in Mt. Pleasant, PA. With major plans for renovation in the near future, we can't wait to provide another facility to be used by residents in the surrounding areas. This facility will have indoor and outdoor vehicle storage (car, RV, boat, and motorcycle), contractor spaces, and of course, self-storage.
There was no better way to wrap up 2019 by ranking in ISS Magazine for the first time! Amongst the top 100 nationwide storage competitors, we ranked 67th in the nation for our performances within in the industry.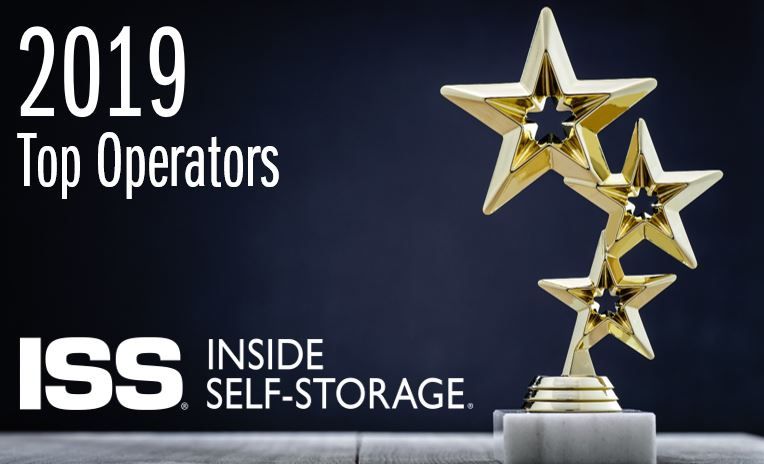 It is our greatest passion to grow as a company while being able to provide safe and secure storage for our neighbors. These last ten years have been nothing short of amazing and we are thrilled to enter a new decade with a positive and grateful mindset.
For more self-storage articles, take a look at:
STORExpress is "The Neighborly Place for Life's Needed Space!" With 12 convenient locations throughout Pittsburgh and Warren OH, you are never far from a facility. We believe in supporting all the needs of our community, from local community projects to creative artists, bands, and first-time business owners. Learn more about how STORExpress can support you. For questions or additional information, you can contact us!