STORExpress Christmas Checklist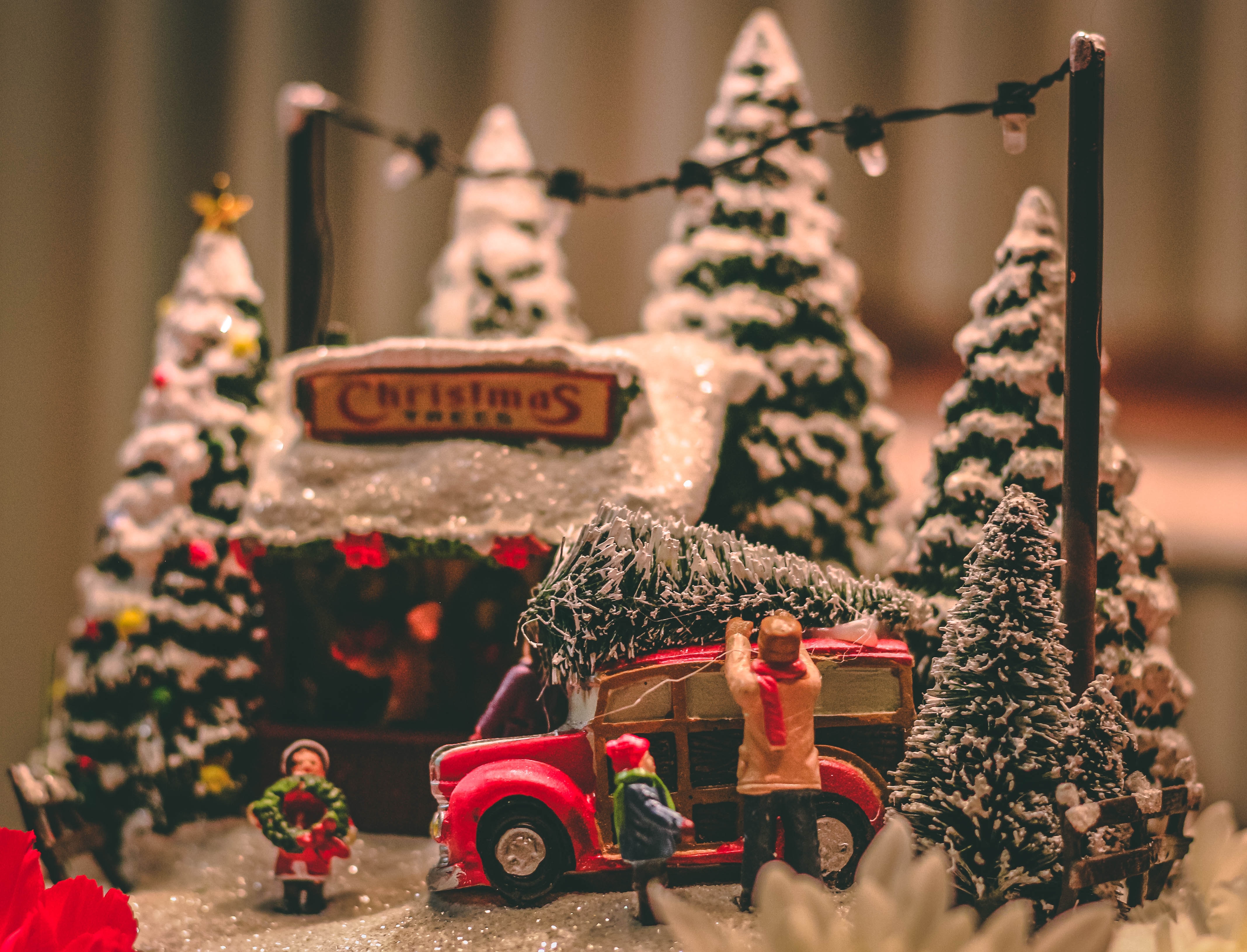 Between shopping, baking, and wrapping presents, how can you fit all your holiday activities into one month? Luckily, STORExpress has the ultimate Christmas Checklist. See our guide below for tips & tricks on how to make the most of this special time of year.
1. O-o-h and A-a-h at Christmas Lights
Pack up the family and take a drive North to Butler's Shadracks Christmas Wonderland for an unforgettable Christmas light experience. Hosting over two miles of custom lights, this wonderland has it all with lights synchronized to the music playing through your car radio.
2. Go Caroling
Sing your favorite holiday carols along with the Pittsburgh Philharmonic at their "Winter Wonderlands and Holiday Caroling Spectacular". The first half features magical winder wonderlands in the sound from Humperdinck's fairytale of "Hansel and Gretel", while the second half will feature Christmas carols for a sing-a-long.
3. Bake and Decorate Christmas Cookies
Put on your favorite Christmas PJ's and turn up the Christmas music because it's the baking season. Whether you find recipes on Pinterest, blogs, or have them passed down to you from former generations, this is one timeless holiday activity that can bring the whole family together.
4. Read The Christmas Story Out Loud
Share the meaning of Christmas with those around you and future generations by reading aloud this classic book. This simple, yet poetic book invites readers to hear the story of Jesus' birth.
5. Have a Christmas Movie Marathon
Pick out your favorite Christmas movies and warm up the hot cocoa for a night of magic. Whether a classic, such as "How the Grinch Stole Christmas" or a newer movie such as Disney's "The Nutcracker", these tales will be sure to put you in the holiday spirit.
6. Window Shop
Sometimes the simplest activities can be the most meaningful. Stay out of the hustle and bustle of the stores and window shop! Pittsburgh has some adorable stores in Lawrenceville and Sewickley that offer amazing window displays.
7. Host a Neighborhood Mingle
Put together some flyers and throw them in your neighbor's mailboxes for a neighborhood mingle night. The holiday season can be a great time of year to get to know old neighbors better, and welcome new neighbors onto the street.
8. Become a Secret Santa
Gather up your friends and/or coworkers because it's the gift-giving season! While Secret Santa shopping can be difficult, it's a unique experience to get to know people on a deeper level and see what their interests are.
9. Visit a Homeless Shelter or Nursing Home
Discover the true meaning of Christmas by donating your time to locals in need. Check out this helpful blog from tripsavvy for more ideas on how and where to help local shelters.
10. Snuggle Up & Drink Hot Cocoa
Whether at home or at a local coffee shop, this time of year calls for a steaming hot cup of cocoa. Relax by a fireplace and look back on happy memories of the season.
11. Discover New Christmas Music
The best way to discover music is to experience it live! Check out the Pittsburgh Theater for live shows all through the month of December.
12. Have a Special Christmas Day Breakfast
Gather your family together and have someone dress up as Santa for a memorable morning. Younger generations will appreciate spending time surrounded by family while opening gifts and dining on their favorite pancakes.