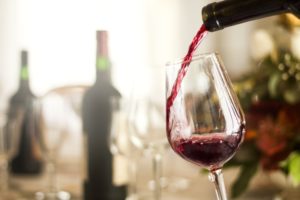 Vino, vin, wein or wine, no matter how you say it, you know you love it! You adore it so much, you want to collect it! According to National Geographic, wine has been around since the Stone Age. It comes in an array of characteristics varying in sweetness, dryness, acidity, body, and fruit. It's no wonder why we still obsess over it to this day! If you're a wine enthusiast interested in creating a noteworthy collection, here are some tips to kick off your wine collection:
Budget. You don't have to be rich to have a collection you'll love. Set an amount that you want to spend on collectible wine for the year and stick to it. Generally, the higher the price the more collectible the wine is, but don't let that discourage you! You can find great wine at budget prices.
Storage. In order to keep wine long-term, it has to be stored in the proper conditions of 55 °F at 50% humidity. This allows the wine to age properly and aids in cork, box,
and label protection. Make sure that you have a number in mind of how many bottles of wine you'd like in your collection. If your collection grows beyond that, be sure to have a storage plan for those bottles as well. STORExpress offers wine storage for collections ranging from 40-400 bottles.
If You Drink It, Collect It. You're collecting wine because it's something you enjoy. While it's great to have a diverse wine collection of wine, your collection should reflect your personal taste.
Research. Why have 1000 bottles of wine if you don't know anything about them? Be sure to ask questions, talk to other collectors, read reviews and learn more about the wine you are collecting. Joining wine collecting forums and groups is a great way to expand your knowledge and meet people who share the same passion for wine as you.
Buy more than One. Get more than one bottle of the wine that you want in your collection so you can see how the taste transforms as the wine ages. Plus, just because you're collecting wine doesn't mean you can't drink a bottle now!
Looking for wine storage? Check out STORExpress South Side at 200 South 22nd Street, Pittsburgh, PA 15203 or call 412-431-5625 to schedule a tour!