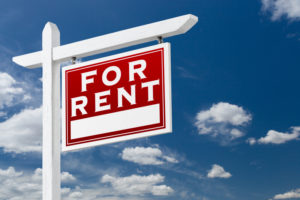 Vacation rental sites like Airbnb, Trippi
ng.com, FlipKey, HomeAway, and VRBO are rapidly gaining popularity in cities around the U.S. Here are some tips to earning extra cash part-time, full-time, and even while you're on vacation by renting your home to travelers.
Clean Up, Organize and Declutter. This is the first step to creating a rentable home. Clean your home top to bottom and box up any personal items like family photos and heirlooms. Make sure there is no clutter and your home is nice and tidy. A clean and tidy home will attract guests to stay which means money in your pocket.
Store Items. Store all of your expensive and priceless items in self-storage while you are renting your home out. Vacation rental sites usually offer insurance for damage but it is important to secure or remove any items that you wouldn't be able to easily replace.
Fix 'Er Up. If there is anything seriously wrong with your home that would be unsafe or cause your guests a nuisance fix it prior to renting your home. Small changes make a huge impact on the space. Add decorative touches like colorful shower curtains, flowers, new pillows and inexpensive vases to make your home more inviting for guests.
Create an Account. Choose which site you would like to rent your home on. Be sure to add a flattering profile picture and a brief description of who you are and a motto you like to live by. It helps if you check out other users' profiles to get some inspiration. Add as much information as you possibly can—remember, the potential guests don't know you so this is your chance to make a great first impression.
Be Truthful. Even after you fixed up your home there still may be some sore spots. Don't worry! The most important thing is that your home is clean, everything else is secondary. Be sure to be truthful about the good and the bad (maybe even ugly) of your home. Guest will appreciate you being upfront with them, instead of discovering problem areas once they get to your place. This will result in bad reviews, which is the quickest way to end your home rental career.
Post Amenities and Attractions. If you're looking for bonus points, put information about the surrounding neighborhood in your description. While it is not required, your guests will appreciate your helpfulness. They will also have a better understanding of the accessibility to public transportation, restaurants, and nightlife.
Take Pictures. Take pictures of everything. The shots, angles, picture quality, and lighting will really sell your home. Be sure to include as much as you can in each photo. Add descriptions for each picture and use creative adjectives to describe your home.
Renting out your home isn't as hard as it sounds! Kickstart the process by storing your personal items at STORExpress! With month-to-month contracts, you can choose how long or short you want to store!