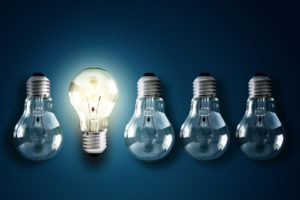 As a non-professional creative, it can sometimes be difficult to create. One day you come up with a great idea for a novel or screenplay, but the idea slowly fades away as the demands of day jobs, kids, social engagements, and chores overtake your waking hours. You tell yourself "Tomorrow I will start writing that novel (or painting that portrait, or photographing that patch of woods,") but it never happens because life gets in the way.
If this sounds familiar and you feel like your creative dreams are withering away, you may benefit from a timed challenge. Timed challenges help you to focus on your project, offer lots of support and encouragement and help to hold you accountable. Here a few timed challenges to get you started.
Inktober: Started in 2009 by an artist named Jake Parker who wanted to improve his illustration skills, Inktober has grown into a worldwide challenge for thousands of artists who commit to inking one drawing a day, every day, in the month of October. The rules are simple: Draw something in ink (a prompt list for each day can be found here,) post your drawing online with the hashtag #inktober and #inktober2017, repeat daily throughout the month of October. Rules and daily prompts are posted here.
Nanowrimo: Nanowrimo (National Write a Novel Month) is an annual writing challenge for would-be authors that takes place in November. The goal of this challenge is to write a 50,000 word manuscript by November 30th. Every year, hundreds of thousands of writers participate in the challenge either online or at regional writing events. Established authors provide mentorship via online pep talks and many best-selling novels such as The Night Circus, Fangirl, and Water for Elephants have been written by Nanowrimo participants. More information can be found here.
The 48 Hour Film Project: The 48 Hour Film Project is the oldest and largest timed filmmaking competition in the U.S. The goal of the competition is to write, shoot and edit an entire movie in 48 hours. The challenge takes place almost every weekend in a different city. Participants create a team of people they would like to work with, receives a genre of film to shoot via a random drawing, and are given a character, prop and line of dialogue that must appear in their film. All submitted entries will be screened at a local theater. Click here to register your film project.
There are many other timed challenges that held throughout the year. You can check them out here. If you need a quiet space to get away from it all and focus on your art, consider renting an artist studio at STORExpress.