You said yes! Now what? It's time to plan your wedding!
It's wedding season yet again and planning a wedding, regardless of how big or small, can be a lot of work. Utilizing a storage unit during the planning process will save you some stress and keep the clutter out of your home so you can focus on enjoying your engagement. If you've already said your "I dos", having a storage unit is helpful for after your wedding as well.
Here are some suggestions to keep the process as smooth, stress-free and affordable as possible:
Wedding Planning: When you're planning your wedding keep everything in a central location. If you're buying linens, fake flowers, chairs, or doing DIY wedding projects, keep them all together so you know exactly what you have and what else you need to get. You're also less likely to lose things this way. Having everything stored in one place will help you keep track of it all! Organize everything into groups. If you have all of the flowers, decorations, favors and so on separated, it's easier to see where everything is and to put it in the right place once you're at the venue. You don't want to sort it out on your big day so make sure you do it ahead of time!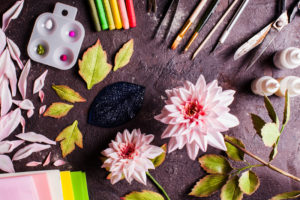 DIY Workspace: A lot of people like to create their own centerpieces, decorations, and favors to not only personalize their wedding, but to save money as well! Use your storage unit or specifically rent a contractor unit to work on some of your DIY projects. This will give you plenty of room to craft without the distractions you'd have from being at home. You can keep all the materials in one place and won't have to worry about leaving a cluttered mess in your house. Make sure there are outlets in the storage unit if you plan on using electric tools such as a glue gun, cutters or a sewing machine. Once you're done, you can leave everything to dry in the storage unit without worrying about anyone touching it.
Filing System: If you are doing most of your wedding planning, there is plenty of paperwork involved. From guest lists, bakers, bands, DJs, caterers, bartenders and so on, it's hard to keep track of it all. You want to remember who you contacted, what you ordered, and what you still need to get done. Bring in or ask your storage facility for a filing system to store all of your documents within your unit. This way you can easily organize and separate the details for each part of your big day!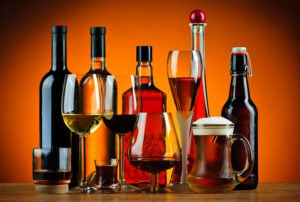 Booze It Up: Open bars can run up to $7000 depending on where you are in the U.S. (and how much your guests like to drink). If your venue allows it, you can save some money by supplying your own alcohol. If you are having beer, wine or spirits at your wedding reception, figure out how you want to serve it and buy a new case every few weeks. If you are supplying beer, think about having kegs and serving the beer on tap. Store the beer and wine in a climate controlled storage space specifically for alcohol such as a wine storage space.
One Wedding, Seven Parties: Many people forget about the celebrations leading up to their big day. With all of the pre-wedding celebrations, you will receive a lot of gifts to celebrate your engagement. Store all of your presents in a storage unit until you're ready to sort and move them into your home. Having everything accumulate in your house while you're still planning all these other events will get overwhelming. You can even have your gift registry delivered to your storage unit depending on the storage facility. If you're helping set up these parties, you can also store the decorations in your unit until the days come.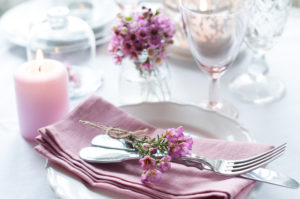 Pretend Wedding: If you want to get an idea of how things will look once they're all put together, create a fake reception space within your storage unit. It's fine if your unit is pretty full because you'll only need a small section to do this in. Setup one of your tables with different centerpieces, glassware and place settings. Move things around and try a variety of arrangements to see what looks best. This will prevent you from seeing everything together on your wedding day and deciding you don't like it at the last minute. To save money, buy small samples of these items and decide which ones you want to use during your mock reception before you buy them in bulk. It'll be easier to return a few small things instead of 20 centerpieces just because you changed your mind.
Keep Your Dress Under Lock and Key: Literally. If you're worried about your future spouse, family and friends sneaking a peek at your dress before your big day, storing it in a climate-controlled storage unit can keep it away from prying eyes. You have to make sure that you store it properly to prevent creases. Hang it up with a garment bag over it or place it in a large wedding gown box. This will also ensure that no dirt or moisture comes in contact with your dress to damage it if you're storing it far in advance.
The Aftermath: Once your wedding is over, there will be things that you want to keep and save as memorabilia. You may also find that you received duplicates of gifts or items that you already have (or never wanted). Keep all of these items in your storage unit instead of cluttering your house with things you won't use. If you don't want to worry about choosing what to keep and what to store immediately after the wedding, store it all and decide what to do once you get back from your honeymoon.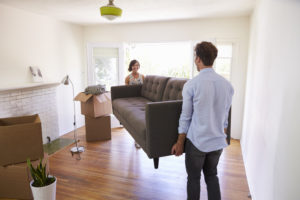 Shacking Up: Whether you're already living together or finding a new home once you're married, blending two houses and lifestyles together is not easy. Using a storage unit to store duplicates of items between you and your spouse like beds, sofas, and dining room furniture will declutter your new space together.
When it's time to plan your wedding, contact STORExpress. We have hundreds of storage unit sizes to fit your needs. If you want to store your alcohol, we have wine storage available with month-to-month contracts! We also have office spaces and contractor units with outlets for you to use as work spaces for your DIY projects. These also have filing systems upon request to organize all your paperwork while planning. STORExpress allows for you to get mail and packages delivered directly to your unit so you can attach your gift registry to it. We know that weddings are expensive, but we have affordable month-to-month contracts to fit your budget. Visit our website today to learn more and find out what the best storage solution is for you and your wedding!
For more related information, check out: