What is the best tape for packing boxes anyways?
Maybe you're heading off to your first college dorm room, or you're moving into your very first apartment, maybe you've decided that you want to pack everything you own in a storage unit and backpack around Europe for the next year, no matter what your reason is for packing up your personal possessions, it all starts with good packing tape! We are here to help steer you in the right direction because using the wrong tape can spell out certain disaster on moving day!
Is there a difference?
Is there a difference between moving tape, storage tape, packing/packaging tape, and shipping? If you aren't a nut like we are about all things moving and storage it might seem like they are all the same, and they all get the "job" done, but if don't mind us being nerds for a moment as we will explain what each should be used for.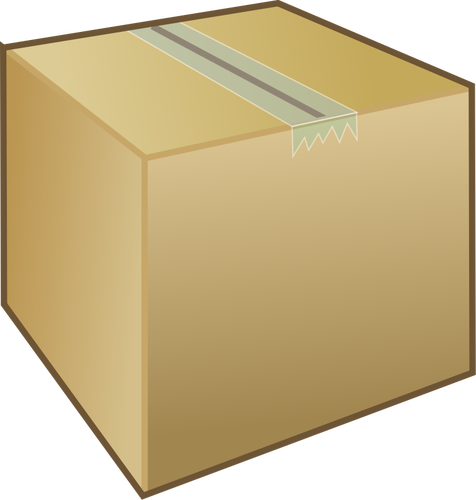 Shipping tape is best for use on any package that you plan on handing over the United Postal Service (UPS). Because of the hot melt adhesive coating on shipping tape, its holding power is heavy duty.
Packing tape is basically just shipping tape but is coated with an acrylic adhesive. This makes the tape ideal for storing your belongings in both traditional and climate controlled storage as it will withhold various temperatures in your storage area. It's also UV-resistant, making it long-lasting and also recyclable once you want to get rid of your boxes.
Duct tape isn't the best option for storing your belongings in boxes. Even though this tape is both waterproof and a durable tape option, it does not stick well to cardboard material. Also, if your boxes are left in warmer temperatures, the stickiness on the duct tape usually leaves behind unwanted residue.
Make sure you check the thickness of the kind of tape you buy because it correlates directly with how much weight it can support. Standard tapes are usually ½", ¾", or 1", and we would recommend using that sizing guide for small, medium, and large boxes. If you want a universal packing tape that will be handy for your entire move, your safe bet would be to get the 1" size. Choosing to get packing tape with a dispenser will save you a lot of time in the moving process as well. You don't want to waste time cutting long enough pieces for each moving box, and the worst of all, trying to find the end of your tape once it's stuck to the roll!
If you don't have the proper moving supplies, including packing tape, you can always look for it at the storage facility you rent with. STORExpress is your "one stop shop" for all moving and packing supplies for those in the Pittsburgh area or near Warren, OH.
For more related information, check out: